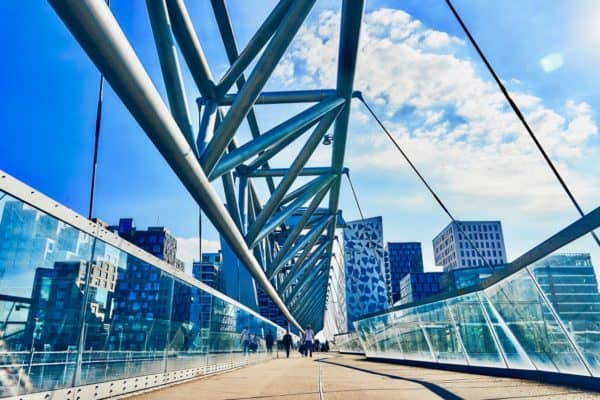 LATTICE80 and Nordic Finance Innovation (NFI) have announced a new partnership to "bridge Asia and the Nordic's Fintech ecosystems." LATTICE80 is the creation of Marvelstone Group, a private investment firm.  The two entities signed a Memorandum of Understanding (MOU) to seal the agreement.
Singapore-based LATTICE80 is said to be the largest Fintech hub in the world. The new partnership with NFI will expand LATTICE80's reach into northern Europe. LATTICE80 said the Nordic's future as a Fintech hub represented enormous potential.
The partnership will strive to raise awareness of Fintech's potential between Asia and the Nordics. The two groups will initiate office space sharing, events collaboration, in-country exclusivity, exchange programs for members, and the leveraging of mutual contacts and networks. LATTICE80 and NFI believe that through cooperation with each other they will be able to bridge the fintech ecosystems between Asia and the Nordics. Chris Skinner, Chairman of NFI, will be actively involved in overseeing the partnership.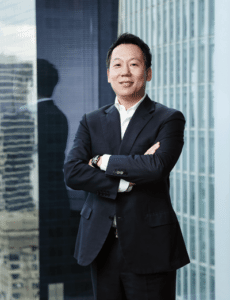 Joe Seunghyun Cho, CEO of LATTICE80 and Chairman of Marvelstone Group, commented on the announcement;
"We are delighted to join forces with NFI, our first partner in Europe, in our mutual ambition of bridging the fintech ecosystems between the Nordics and Asia. I've been working closely with the NFI team recently and it's a pleasure to be able to assist each other on this journey. We look forward too welcoming fintech startups from the Nordics to Singapore and our other hubs in Asia, and vice versa – we are certain our fintech startups in Asia will be thrilled by the opportunity to experience the Nordic culture, business and regulatory environment, and networking opportunities."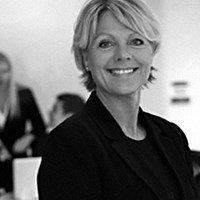 Iren Tranvåg, CEO at NFI, said his group wants to build global bridges with LATTICE80 and strengthen their relationships with the Asian market.
"We believe that there is a good match when it comes to business culture combined with a drive force to innovate. With these characteristics, they may be used to cooperate as a test environment for new services and provide access to the wider markets of Nordic and ASEAN respectively."
The two groups pointed to the report; "Innovation Delivered: Fintech Disruptors 2017," sponsored by DNB, 72% of respondents expect the Nordic region to be the world's leading hub by 2020.
Meanwhile, 42% of Nordic financial institutions surveyed want to expand their existing partnerships with Fintech firms in addition to the 74% that want to create new partnerships, this suggests a healthy relationship between banks and Fintechs. Additionaly, 42% of Nordic banks surveyed also intend to set up fintech incubators, nearly double the 24 per cent of banks seeking to create incubators across the rest of Europe.
Singapore, as a country, has targeted Fintech innovation as strategically important. Typically the country is mentioned side-by-side with London as the two most prominent Fintech hub's in the world. The Monetary Authority of Singapore (MAS) recently set up a regulatory sandbox framework for the testing of Fintech innovations similar to the UK.
On the development side, MAS has organized the Singapore Fintech Festival, the world's first large-scale gathering of Fintech players, and has committed S$225 million (US$162.5 million) over the next five years to attract Fintechs to set up their innovation labs in Singapore.