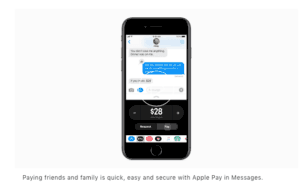 Different form of peer to peer payments, like Venmo or Square Cash, have quickly become a popular method to send money to friends. This shift from physical to digital has further relegated cash to novelty status as the sheer convenience of tapping a few buttons and sending money is incredibly practical. But one large player has been noticeably absent from the peer to peer payments space – Apple. At least until now.
As part of an elongated keynote address opening up WWDC 2107 in San Jose this week, Apple announced their answer to Venmo. Apple Pay users will now be able to make and receive payments with friends and family quickly and securely. User can send money and get paid right in Apple's Messages App, or tell Siri to pay someone, using the credit and debit cards they already have in Wallet. When users get paid, they receive the money in their new "Apple Pay Cash account". They can use the money instantly to send to someone, make purchases using Apple Pay in stores, apps and on the web, or transfer it from Apple Pay Cash to their bank account.
The next question is what is the difference between an Apple Pay Cash account and a demand account at your corner bank? Well, that is starting to blur. Quickly too. The largest company in the world is pushing further into financial services – something that clearly makes sense. They know who you are. They know where you are. They also have access to all sorts of other data points if you choose to let them have it.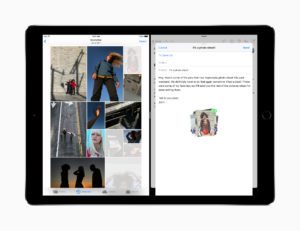 Sure there are nuances and regulatory differences between an Apple Pay Cash account and a bank account. A savings or checking account can pay interest. Oh, wait a minute. Not really.  The fees associated with smaller bank accounts can quickly eat up any potential for earning interest. But you can see where this is all heading. The sooner the better too.

P2P payments on iPhone, iPad and the Apple Watch will be available this fall.

Sponsored Links by DQ Promote