Tsinghua PBCSF Global Finance Forum (2017) convened in Beijing
On June 3, 2017 Tsinghua PBCSF Global Finance Forum, which was hosted by Tsinghua University, and organized jointly by the Tsinghua University PBC School of Finance (PBCSF) and Tsinghua University National Institute of Financial Research (NIFR), convened in Beijing.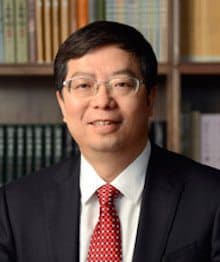 The two-day Forum focused on the new thinking, new trends, new practices, and new dynamics of China's financial reforms, and sought to address pressing issues from the perspectives of "China and the World", "Reform and Polices", and "Academics and Practices". Global finance leaders and academics including QIU Yong (President of Tsinghua University), WU Xiaoling (Chairwoman and Dean of PBCSF), LIAO Li (Executive Associate Dean and Professor of PBCSF, Deputy Chair of NIFR), JIANG Bo (Director-General of the International Department of China Insurance Regulatory Commission and Member of the strategic Council of PBCSF), CHEN Yulu (Deputy Governor of the People's Bank of China (PBoC)) , ZHU Min (Chair of NIFR and Former Deputy Managing Director of International Monetary Fund (IMF)), were invited to this forum for in-depth interpretation of the world economic landscape and China's financial reform, and to find new opportunities for growth in China and the rest of the world.
The highlights of the forum include:
Digital Financial Inclusion: LI Dongrong, President of National Internet Finance Association of China, pointed out in his speech that China and the world had the potential to drive the growth of inclusive economies by promoting digital financial services. While tremendous gains in financial inclusion have already been achieved, digital financial services, together with effective supervision, are essential to close the remaining gaps in financial inclusion.
Meanwhile, the guests also introduced several principles for China to achieve digital financial inclusion.
Provide an Enabling and Proportionate Legal and Regulatory Framework for Digital Financial Inclusion;

Expand the Digital Financial Services Infrastructure Ecosystem;

Facilitate Customer Identification for Digital Financial Services;

Establish Responsible Digital Financial Practices to Protect Consumers.
InsurTech Innovation: JIANG Bo, Director-General of the International Department of China Insurance Regulatory Commission and Member of the strategic Council of PBCSF, said that Insurance technology (InsurTech) is a burgeoning phenomenon that has the potential to help the insurance industry reconnect with its customers following a period of increasing alienation and disengagement. InsurTech start-ups have the potential to help insurance improve its relevancy to customers and rebuild trust. New entrants can not only provide insurers with a profitable way to turn this customer need into demand, but can also serve to re-engage customers and demonstrate that insurance serves a valuable purpose.
JIANG Bo categorized the trends established by InsurTech into external-facing and more internalized themes.
External-facing themes:
Enhancing interactions and building trusted relationships of customers and InsurTech firms;

Meeting changing customer needs with new offerings.
Internal-facing themes:
Leveraging data and analytics to generate insurance risk insights;

Enabling the insurance business with operational capabilities.
China Financial Policy Report: In the forum, WU Xiaoling, Chairwoman and Dean of PBCSF, released "The 2017 Report on the financial policy of China". The report is prepared by NIFR and the Financial Policy Center of the Chinese Academy of Social Sciences, which summarizes and analyzes the main situation of China's monetary policy operation, financial operation and financial development in the past years. The report focuses on five parts: China's macro financial situation, China's financial industry development, China's financial market operation, DOL (Degree of Operating Leverage) of Chinese Financial institutions and organizational structure of financial companies.
(Source: Weiyangx)
Three Chinese Fintech Companies Join Slate of Overseas Listing in 2017
To avoid stricter requirements and longer waiting times in mainland China, more and more Chinese companies are starting to be listed abroad, especially in Hong Kong or the U.S.. The pipeline of Chinese IPOs planning to list in overseas could make this year the biggest for China-based firms since 2014.
Zhong An Online Property and Casualty Insurance, China's first online-only insurer, has resumed a plan to raise $1 billion or more in a Hong Kong initial public offering (IPO) in the second half of this year. Backed by Ant Financial and Tencent Holdings, Zhongan works with internet companies to provide insurance policies for China's younger users in the automotive, health care and online shopping sectors. It operates in an online insurance market that is expected to reach 2 trillion yuan by 2025, a 10-fold increase from last year.
Rong360, an online platform for financial product search, comparison and recommendation, has announced to raise at least $400 million in an initial public offering in the U.S. as soon as 2017. Around 2 years ago, it finished a round exceeding $160 million in series D funding led by Sailing Capital and YF Capital, which brought the company's total funding to more than $260 million USD, together with the $60 million USD C round, $30 million USD in Series B and $7 million USD Series A.

With its rapid expansion, Chinese online lending platform Neo Capital has revealed its IPO plan in the U.S. last year. Neo Capital has been in touch with some of the well-known investment banks like JP Morgan. It is believed that Neo Capital has taken the opportunity of participating LendIt USA 2017 as one step further to get acquainted with international capital markets.
(Source: 01caijing)
Fitch has Baidu on Negative Watch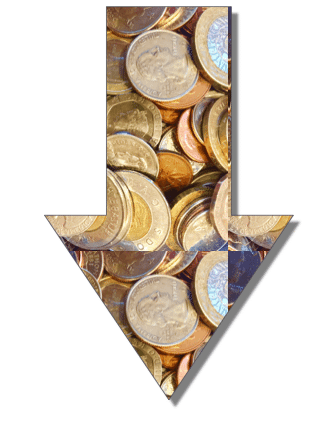 Less than a week after Moody's downgraded Baidu Inc.'s A3 issuer and senior unsecured bond ratings, Fitch Ratings also had Baidu's 'A' Long-Term Foreign– and Local-Currency Issuer Default Ratings (IDRs) and 'A' foreign-currency senior unsecured rating on Rating Watch Negative (RWN).
The Rating Watch Negative reflects Fitch's belief that the rapid growth in Baidu's financial services activities under its wholly owned Financial Services Group (FSG) has increased Baidu's overall business risk. The risk profile of the financial services activities is significantly higher than the risk profile of Baidu's core internet services, such as search services and online video.
The Rating Watch Negative will be resolved when management has provided further information on FSG's expansion plans, risk control policies and procedures, and capital structure. Fitch may affirm the ratings at the current levels or downgrade the ratings, although any downgrade is likely to be a single notch. Any further review will take into account Baidu's strong net cash position, which provides a cushion to fund potential losses in the FSG.
Baidu's FSG business has grown from assets of CNY12 billion at end-2016 to CNY25 billion at end-March 2017, which indicates that FSG's WMP assets and micro-loan business expand very rapidly in the short-term. However, a large exposure to WMPs may make Baidu vulnerable to asset-quality shocks, especially as loss events rise. (Source: tech.sina)
China UnionPay Launches QR Code Payment Service
Last week, China UnionPay announced to launch QR code payment service. It is believed that such an act would cause a stir in the nation's mobile payment sector, which is currently dominated by Internet giants Alibaba Group and Tencent.
The service is called Consumer Presented QR Code. Cardholders can add their UnionPay cards to the "UnionPay Wallet" APP, press "Payment Code" to generate a QR code, and then have it scanned by the cashier to complete payment. From June 2 to June 8, customers using the UnionPay marketing platform can get an exclusive e-coupon code from the "UnionPay Wallet" APP, and have it scanned by the merchant to enjoy a 38% discount while making payments.
UnionPay cannot afford to lose out in this fast-growing market. Last year, UnionPay, together with more than 20 commercial banks, worked on the QR code payment tool and launched the standards. Obviously, UnionPay will face strong rivals in the QR code payment segment, as consumers are already used to the QR code payment services of Alibaba and Tencent, with Alibaba's Alipay having a 53.70%t share in China and Tencent 39.51%of the mobile payment sector in the first quarter. (Source: 36kr)
Xiaomi Intends to Offer Asset Backed Securities Under a Shelf Registration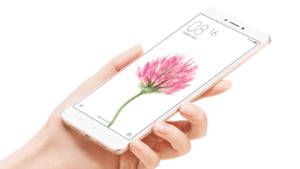 On June 5, Chinese company Xiaomi, perhaps best known for its smartphones, announced that its affiliate Xiaomi Loan would partner with CITIC Securities to list CNY600 million asset backed securities (ABS) under a shelf registration on Shanghai Stock Exchange. As its name suggests, Xiaomi Loan is an application designed to allow customers in China to apply for micro-credit directly from their smart devices.
According to the announcement, the total ABS volume exceeds CNY3 billion, and Xiaomi Loan and CITIC Securities will serve as originator and project manager. The ABS product was split into three tranches: AAA, AA and the subprime:
| | | |
| --- | --- | --- |
| Rating level | Volume | Interest rate |
| AAA | CNY426 million | 5.7% |
| AA | CNY78 million | 6.3% |
| The subprime | CNY96 million | 8% |
The first two tranches would be purchased by institutional investors and the last one is supposed to be retained by Xiaomi Loan itself. Noteworthy, the best tranche, the one rated as AAA, only promised a 5.7% interest rate—lower than those provided by most online P2P products in China.
In the last October, Xiaomi listed a CNY500 million securitization product on Shanghai Stock Exchange, and it offered another CNY500 ABS on Shanghai Stock Exchange in this April. (Source: 01caijing)
---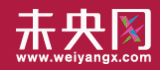 WeiyangX is the most influential website focusing on fintech in China. The site covers the latest news, industry data analysis, business practices, and in-depth fintech cases in fintech. WeiyangX is incubated by Fintech Lab. Founded by Tsinghua University's People's Bank of China (PBC) School of Finance in 2012, the Fintech Lab is the first and leading research entity dedicated to leading best practices, promoting interdisciplinary innovation, and encouraging entrepreneurship in the field of fintech through scientific research and innovative project incubation.

Sponsored Links by DQ Promote