Startupbootcamp FinTech, a leading global accelerator focused on financial innovation, has announced its first Demo Tour to mark the end of its accelerator program. Over 2 weeks in July, the 11 startups from Startupbootcamp's 2017 cohort in Singapore will visit four countries across Asia and present their companies to investors and potential partners at four separate Demo Days. The Startupbootcamp Demo Tour aims to showcase the startups for vetted and highly relevant investors and financial institutions, while also enabling collaboration and fundraising opportunities. The "Odyssey" themed tour will consist of four distinct Demo Days in Singapore, Chengdu, Hong Kong and Tokyo. Invites to each event will be based on relevance and readiness to collaborate with the startups.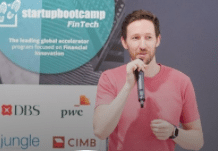 "For our startups, the opportunity offered at Demo Day to meet investors and develop partnerships with financial institutions has traditionally been the culmination of their accelerated growth throughout the program," explained Singapore Startupbootcamp Program Director Samuel Hall. "The event is hugely valuable to startups, and by providing them with a Demo Tour, this year we will enable them to enjoy regional high-impact exposure and build beneficial relationships with stakeholders in more markets than ever before. Our startups are now ready to collaborate with industry partners, and our new approach to Demo Day gives them the best opportunity to build traction across the region as quickly as possible."
The tour schedule is as follows:
●    5th July: Singapore – In partnership with LATTICE80, pitching and focused networking with investors and financial institutions from the local FinTech ecosystem.
●    7th July: Chengdu – In partnership with Chengdu Hi-Tech Industrial Development Zone and Thinkzone at Startupbootcamp China's Headquarters in Thinkzone Park.
●    10th July: Hong Kong – Pitching and focused networking with investors and financial institutions from the Hong Kong FinTech ecosystem, supported by Cyberport, InvestHK, NexChange and Starthub.
●   14th July: Tokyo – In partnership with Finolab. Pitching and focused networking with investors and financial institutions from the Japanese FinTech ecosystem. This leg is additionally supported by NTT Data.
Traditionally, Demo Days at the end of the Startupbootcamp program have been key events for startups to connect with possible investors and partners, and have proved instrumental in helping them to achieve the 79% post-accelerator funding rate that Startupbootcamp-accelerated startups typically benefit from (within 6 months of Demo Day). At the 2016 Singapore Demo Day over 600 representatives from leading investors, program partners and some of the region's most prominent financial institutions were in attendance, said the accelerator.


Startupbootcamp's 2017 cohort is characterized by a diverse group of international backgrounds and focus areas within Fintech. The companies offer solutions in a wide range of sectors, from wealth management and payments to core banking and InsurTech. All of the solutions are applicable to multiple Asian markets with Startupbootcamp supporting this regional outlook by providing an end-of-accelerator experience that allows the cohort to further develop their commercial relationships Asia-wide. The Demo Tour will enable members of the 2017 cohort to make direct connections with industry decision-makers, strategic investors and partners in four of the most important Asian markets.
The  2017 Startupbootcamp FinTech Demo Tour international cohort (with startup's own descriptions) includes:
●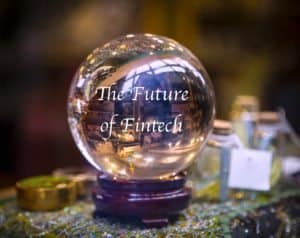 Jumper.ai (India)

"The fastest way to buy, sell and collect payments everywhere within one unified AI interface."

●     Scalend Technologies (India)

"Securely integrates data from different sources, and focuses on actively acquiring and engaging with customers in real time."

●     Fugle (Taiwan)
"The intelligent brokerage solution for banks to serve and engage retail investors."

●     Smart Trade (Japan)
"Opening the black box of quantitative trading to everybody."

●     Tixguru (Taiwan)

"Brings the best trading experience to you by offering a quant platform & AI Robot advisor."

●     Morakot Technology (Cambodia)

"Simple and reliable core-banking system for microfinance institutions and banks."

●     Small Ticket (South Korea)
"Online social insurance broker rewarding micro-segment group"

●     CherryPay (Taiwan)
"A faster and cheaper international P2P money transfer matching platform dedicating in bringing a world of money without border."

●      AIM (South Korea)

"Automated Investment Service, a mobile-first robo-advisor that helps retail users manage their wealth."

●     SmartFolios (Singapore)

"Online advisory and investment platform empowering investors to meet their investment goals."

●     Vesl (Philippines)
"Bite-size insurance for trade and finance"

Sponsored Links by DQ Promote