Peer-to-peer lending platform Lendy recently announced it has appointed three new senior hires to its growing team. Shane Lewin was named compliance officer, while Shaun Reynolds was appointed development finance support manager, and Pamela Guillamon was appointed international marketing manager.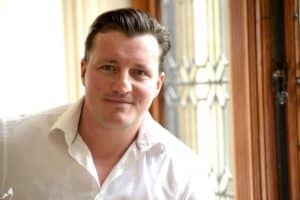 According to Lendy, Lewin previously worked at the commercial lending division of challenger bank, OneSavings, and has over 15 years of experience in the financial service sector. Reynolds has more than 30 years of experience in global banking and held positions at HSBC and Clydesdale Bank. Guillamon held positions in regional sales and sponsorship at Orolia. She will be responsible for managing Lenders corporate image and communications, along with global events.
Speaking about the new hires, Liam Brook, co-founder of Lend, stated:
"This raft of new appointments will significantly help improve Lendy's offering of products and services to our users. Shane's knowledge of regulation and compliance combined with commercial lending will be central to the success of the company, its investors and borrowers going forward. Pam's experience of events and sponsorship will be central in supporting Lendy's growing public image, enhancing our customer relationships, and growing our social media offering. Shaun's commercial banking know-how within big banks coupled with a detailed knowledge of the ins and outs of the FCA makes him a valuable addition to our team. We are continually looking to improve and develop our due diligence and compliance processes so that we can provide our investors with the best investment opportunities available, and these appointments will help us do just that."
Lendy added that the new appointments represent the latest expansion news from the P2P platform, which has surpassed £320 million in funds invested since its launch in 2012.