Each year CB Insights publishes The Fintech 250, recognizing the 250 top private companies changing the face of financial services around the world. From insurance to blockchain to lending to wealth management to regtech, the alphabetical list is comprised of companies in sectors from across the fintech spectrum and across global markets. Some familiar platforms include CircleUp, Crowdcube, Funding Circle, GoFundMe, Kabbage, Kickstarter, Klarna,  Kreditech, Lemonade, LendingHome, LendInvest, MarketInvoice, MobiKwik, Monzo, Raisin, Seedrs, SoFi, SocietyOne, Stripe and TransferWise, just to name a few.
"The financial services industry will see more change in the next 10 years than it has in the last 100," predicted CB Insights CEO Anand Sanwal. "And that transformation is being driven by a group of smart insurgent startup companies. The Fintech 250 are the most promising of these insurgents. They are bringing emerging technologies and business models to financial services that will permanently change the way we handle money and do business."
CB Insights uses a "purely data-driven/algorithmic process" to determine the list, gathered data via its machine learning technology dubbed "The Cruncher" as well as via several thousand direct submissions from firms and individual professionals using "The Editor."
2017 Fintech 250 highlights:
 These 250 emerging private companies have raised $14B across 240 deals in 2016.
Applications of their technology include breakthroughs in insurance, lending, payments, human resources, real estate, and much more.
More than 2,000 companies were nominated or applied for the Fintech 250 (only 8% were selected).
Twenty-three Fintech 250 companies have reached a valuation of $1B or more.
23 countries are represented among the Fintech 250 companies.
[clickToTweet tweet="CB Insights Publishes Fintech 250 List" quote="CB Insights Publishes Fintech 250 List"]
In addition, CB Insights' Mosaic page walks through the factors considered in the algorithm in some detail but at a high level, it considering several factors including:
Momentum – Considers non-traditional signals including news mentions, sentiment, jobs data/hiring, social media, web traffic and usage, partnerships, and more.
Market – Quantifies the health of the sector and industry the company is involved in, including funding, deals, exit activity, and hiring.
Money — Assesses financial signals including funding recency and total raised.
Investor quality – Weighs the quality of the investors participating in deals to the company, judging investors based on exits, returns, and portfolio quality.
MarketInvoice was named to this year's list and was available for comment.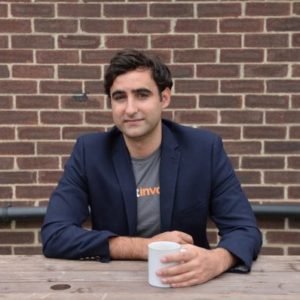 "This achievement is yet further testament to our growth and progress in recent months. We are honoured to be a part of this global family of fintech businesses. Over the past year, as a business we raised £7.2m in an investment round from European venture capital fund Northzone and private equity group MCI Capital to support our growth and investment objectives,"  explained MarketInvoice Co-Founder & CEO Anil Stocker. "We reached the £1b funding milestone at the end of 2016 and have funded over 70,000 invoices to date, worth £1.3b. We work with thousands of businesses and support over 18,700 jobs in the UK economy by providing the necessary working capital solutions to drive success. We're committed to becoming a major player in the business finance market, and are continually evolving our proposition to deliver smart and easy to use finance to businesses across the UK."
For the full list, click here.