With Brexit talks taking place this week between the UK and European Union (EU), CEO of TransferWise, Taavet Hinrikus sat down with CNBC to discuss the UK's soon departure from the EU and what could happen to London.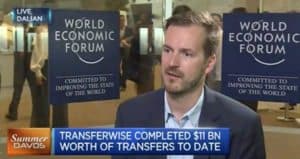 During the interview, Hinrikus stated:
"One regulator gives you access to 500 million people all over Europe. With Brexit, (the) U.K. will most likely lose passporting."
He went on to note:
"If it's not possible to get people to come to London, and if existing people start moving for some reason, I think the position of London is somewhat in danger."
See the full interview below.