NatWest has joined with Recordsure, deciding to trial AI technology to boost customer confidence and insure "best possible" information and advice. The partnership will allow NatWest to explore how Recordsure's RegTech recording and analysis solution can be used to improve and monitor the quality of information and advice provided during regulated customer conversations.

"We want to restore trust and give customers complete confidence in us. Last year we scrapped bonuses for frontline staff so customers would know our advice was based on their needs, not commission," NatWest Personal and Business Banking CEO Les Matheson. "This trial goes even further and we look forward to seeing how it can improve the service we provide."
With customer consent, Recordsure's technology records face-to-face and telephone conversations, encrypting and uploading an audio recording to the secure cloud in real time, aiming to make data tampering impossible. The system also sends an alert if the microphone has been disconnected or if there is a long period of silence. Customers and staff can listen back to the conversations, which are securely stored on servers at former UK and US military facilities built to protect data and people in the event of a nuclear attack.
Here's how it works: the artificial intelligence tech analyses an interaction, then classifies sections of the conversation. For instance, AI can identify where in an interaction a customer was given initial disclosures, which parts were financial advice and general chitchat and also identify whether certain topics or issues have or have not been discussed. The artificial intelligence is constantly learning and improving its understanding of interactions and context.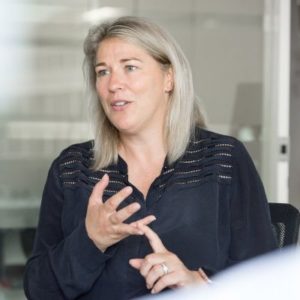 "NatWest has seen first hand how our technology can provide a better experience for customers and improve compliance oversight for staff. Recordsure can create significant efficiencies in banks' compliance monitoring processes, resulting in up to a 50% reduction in compliance costs which means staff will have more time to spend proactively helping customers," indicated Recordsure CEO Joanne Smith. "The Recordsure technology will help NatWest to become much better at living up to the high standards of compliance and conduct that it has committed to."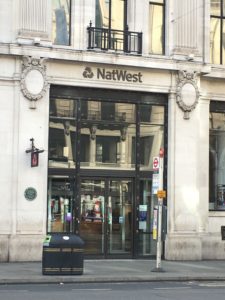 NatWest serves customers in England, Wales and Western Europe, supporting them with their personal, private, and business banking needs ranging from opening student accounts to buying their first home, setting up a business, and saving for retirement. Alongside a wide range of banking services, NatWest offers businesses specialist sector knowledge in areas such as manufacturing and technology, as well as access to specialist entrepreneurial support.
The trial is the latest in a string of NatWest innovations which have been introduced this year. In February the bank launched NatWest Invest, a self-service online investment service which customers can access 24×7. The bank also introduced paperless online processes which have cut both account opening and lending applications for SMEs from days to minutes.