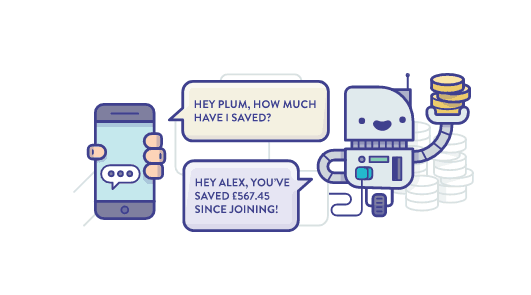 Plum, an artificial intelligence (AI) chatbot for personal finance, has launched a crowdfunding round on Seedrs. The offer is seeking £700,000 for a convertible that allows investors to purchase shares at a 20% discount at some point in the future. The EIS eligible listing has quickly generated a solid response as it is already 60% funded with 343 investors participating via Seedrs. Convertibles are interesting as it allows the issuing firm the chance to delay establishing a valuation of the company but investors are assured the chance to convert their investment into shares at a later date at the stated discount.
The crowdfunding round is being led by a solid group of prominent investors so retail types may participate alongside professional investors. Plum reports that 500 Startups, Apostolos Apostolakis alongside existing investors Demetrios Zoppos the founder of OneFineStay, Ian Thomas the founder of Lendinvest and other Angels in the Fintech space have funded the company. The crowdfund on Seedrs arrives just 8 months after the AI business raised its $500,000 seed round led by 500 Startups.
Victor Trokoudes, a Harvard / INSEAD grad, is the CEO and co-founder of Plum. He is the former Head of International at the hot Fintech unicorn TransferWise, so he has a track record of working with a fast growing, innovative financial firm. Trokoudes was reportedly responsible for 40% of the TransferWise's growth through spearheading successful launches into 25 new markets.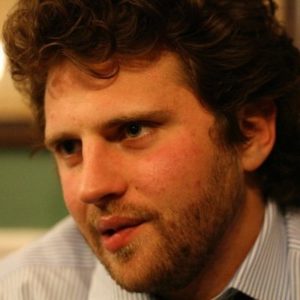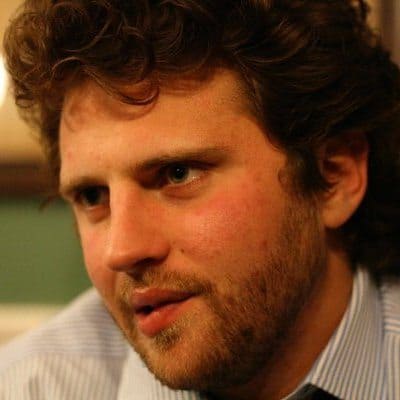 "I saw how TransferWise reduced the friction for sending money globally and provided consumers with a cheaper, superior product. When I left TransferWise in 2016 I felt all Fintech verticals were disrupted and that the natural next real Fintech innovation was to unify these disruptions into one complete offering which is where Plum comes in," explains Trokoudes. "There's been lots of talk about the personal savings glut in the UK, confirmed by troubling stats. Deloitte estimated the savings gap will reach £350 billion by 2050. It's a huge problem. We help Plum users to microsave on average £150 a month in a way they barely notice."
Prior to hooking up with TransferWise,  Trokoudes was a trader at Morgan Stanley who was in his own words "rubbish at saving." Trokoudes now wants to bring Fintech and AI to personal savings.
By applying AI to  financial behaviour Trokoudes believes you can model and predict a way for a complete solution to personal financial management. At first he set out on a mission  to help people with existing savings earn a better return before realising that the non-saver should be the core audience.
Plum knows that a lot of people, particularly millennials, feel either that they cannot commit to saving a specific amount, or are not motivated to do so.  Thus the business was born to launch a tool that does it for them. As most people know, many people don't start saving until it is too late. Plum is on a mission to start closing the savings gap through micro-saving. In the UK, there is an estimated 16 million people who have less than £100 in savings. But it is millennials who are most at risk with only 27% of them demonstrating basic financial literacy according to PWC and Money Advice Service.
So how does this all work?

Plum is said to be the first AI powered Facebook chatbot that helps consumers manage their personal finances. Plum has undertaken the task of helping people save money in a way that they barely notice by connecting securely to users bank accounts via Facebook messenger. AI technology learns their spending habits and automatically saves small amounts of money every few days.  Plum says the average consumer will save more than £2,000 a year by simply optimising Plum's various partnerships with other investing / Fintech platforms.

The company launched in January 2017 with a waitlist of 5,000 users since which user numbers have been growing at a rate of 25% month on month. In the seven months since launch, Plum has seen its monthly savings grow by 50% each month. The personal savings chatbot is now on track to exceed £20 million in savings for millennials by the end of year one.

Plum's founders say that consumers have long been overpaying on a raft of financial services and products, facilitating abnormal profits for banks and financial services. They  are committed to bringing a holistic financial assistant to the mass market by help users to save and earn interest on their savings. Plum will by tell you if you are being fleeced by your utility provider, if you're overpaying on a loan or bank overdraft and will simply ask you if you would like to switch to save money. All a customer has to do is reply 'yes'.

As an example, a partnership with energy provider Octopus gives Plum users the chance to switch to a green energy provider and lower their utility bills by around £250 a year. Habito helps Plum customers to find their first mortgage or remortgage opening up the possibility for savings in the thousands a year. Users are also able to earn a return of 3% via Plum's partnership with P2P lender Ratesetter. More partnerships are set to be announced this summer.

While it is Plum's AI algorithm that powers users automatic savings, the user can also determine how much they save by adjusting Plum's saving mood from normal to ambitious, a feature that 30% of Plum users have activated, indicating the ambition of consumers to save more.

Have a crowdfunding offering you'd like to share? Submit an offering for consideration using our Submit a Tip form and we may share it on our site!

Sponsored