LendingTree (NASDAQ: Tree) announced on Monday it has appointed Brad Wilson as its new Chief Marketing Officer. According to the online lender, Wilson has experience in growth and profitability of consumer brands and held the position of General Manager at Travelocity.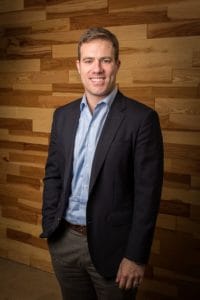 Speaking about Wilson's appointment, Neil Salvage, President of LendingTree, stated:
"We are thrilled to welcome Brad to the LendingTree team," said . "His digital and offline experience, leadership abilities and history of delivering record growth and profitability will play a vital role in supporting LendingTree's continued growth."
Wilson also commented:
"LendingTree was a pioneer for online financial product comparison shopping and has been a leading consumer e-commerce brand for nearly two decades. I have always been inspired by the mission of the company and its pro-consumer focus. I am even more impressed with the culture that LendingTree has cultivated to support the company's growth. It is incredibly exciting to join such a talented and committed group of professionals, and I'm honored to be a part of a leadership team that carries such a sharp focus and commitment for improving the financial marketplace experience for consumers and lenders alike."
Doug Lebda, founder and CEO of LendingTree then added:
"As we continue to improve our market position, expand into new categories and scale our business, it's imperative to bolster our leadership team with executives of this caliber to support future growth.  Brad's unique leadership experience and strategic omni-channel marketing approach will undoubtedly support our growing portfolio of consumer-centric products and services."
The news of Wilson's appointment comes less than a month after LendingTree announced its acquisition of DepositAccounts.com and purchase of consumer-facing media property platform, MagnifyMoney.