The House Crowd has topped the £50 million milestone following a record quarter, according to the platform. The House Crowd is a property crowdfunding platform launched in Manchester, UK in 2012. The House Crowd says it has raised £15 million in under 6 months representing a solid performance for 2017.
This most recent milestone comes following The House Crowd raising £600,000 in five hours on its St Thomas Road loan project, which offered investors 8% yield over a fixed six month period at 63.2% LTV.
The House Crowd states it has grown at over 100% per annum in each of the last two years, providing a range of investments secured against property to suit different investor risk profiles and objectives.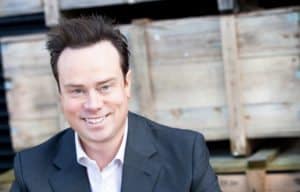 Frazer Fearnhead, CEO of The House Crowd, commented on the accomplishment;
"Today investors are facing uncertainty on an unprecedented scale. Traditional buy-to-let is now unviable for most individuals, interest rates are woefully low and look to stay low for considerable time. Also, the stock market is a gamble few can afford to take. No wonder people are turning to property crowdfunding to take control of their own finances, spreading their risk across a diverse range of investment products. This includes property-backed peer-to-peer loans that can provide fixed returns of 8-12% in under 12 months.
Fearnhead said he expects the number of investors on his platform to continue to grow as alternative finance replaces the less attractive traditional finance options.
The House Crowd bulleted out their accomplishments to date;
Paying out over £10million in returns to investors
Opening a new London office at Level 39, Canary Wharf
Successfully funding 307 property investments
Growing its website members to 15,000
Increasing staff numbers from an original team of 3 to 24
Sponsored Links by DQ Promote