National Financial Work Conference Points Out Clear Way for Building Financial 'Super Regulator'
The two-day national financial work conference held from July 14-15 in Beijing came up with major principles for the country's financial work, and make statements about direct financing and the construction of the capital market system.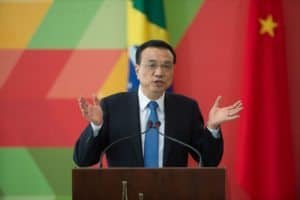 This year's conference focused on reining in risks and improving coordination among regulators. China will set up a financial stability and development committee under the State Council to coordinate between the country's main financial regulators, while the central bank will take on a stronger role guarding against systemic risks in the country's financial markets, said President Xi Jinping.
Premier Li Keqiang also spoke at the meeting, calling for the maintenance of moderate credit growth and keeping liquidity "basically stable,". He called for "professional, consolidated, penetrating" regulation of all financial businesses to reduce risks.
China's central bank and the three other regulators have previously acted in isolation, even at cross-purposes, overseeing the banking, securities and insurance industries. Compared with the existing financial coordination mechanism, the committee is a high-level and comprehensive regulatory body, and it's expected to function well in the future. Meanwhile, instead of a super-merger of the regulators, the financial stability and development committee will be set up to curb regulatory arbitrage and tackle regulatory loopholes head on. (Source: finance.sina)
Ping An's Lu International Granted Capital Markets Service License in Singapore
On July 17, Ping An Group announced in Singapore that the Monetary Authority of Singapore (MAS) has granted an in-principle approval of the Capital Markets Services (CMS) license to Lu International. Lu International has opened in Singapore and will go live in Q3, 2017. The establishment of Lu International in Singapore is also part of Ping An's efforts to go global with its innovative FinTech models and marks a new direction of global development for Chinese financial institutions.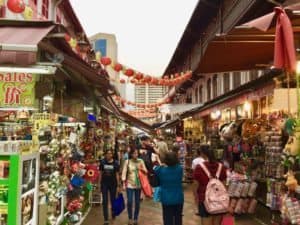 With this license, Lu International will be able to provide investors, who have offshore assets, with a suite of wealth management products and services, including dealing in securities trading, asset management services and custody.
Lu International is Singapore's first wealth management platform that provides a 100% mobile, facial recognition account opening and investment process. Adopting cutting-edge remote account opening technologies from Ping An Group Technology, Lu International will enable investors in Singapore to conduct all investment operations on a mobile device. (Source: finance.ifeng)
China's First Sci-tech Innovation Bank Opens in Beijing
Zhongguancun Bank, commissioned to serve technological innovation-based enterprises, finished its trial operation and officially opened on July 16. The bank is located in Haidian district at the core part of Zhongguancun Science Park, a technology hub based in Beijing.
As the first bank of its kind in China, the institution was set up by 11 public companies from Zhongguancun, with a registered capital of 4 billion yuan ($591 million). Co-founders include Beijing Enlight Media, Beijing Dinghan Technology and DHC Software. Yonyou Network Technology Co Ltd is the largest shareholder, with a 29.8 percent stake.
According to the announcement, the institution will be dedicated to providing financial services, mainly to individual clients and micro, small and medium-sized enterprises. Makers, venture capitalists, and innovation-based enterprises are its main target and will be helped in the financing process.
Its goal is to build as a comprehensive bank while adopting frontier technologies such as big data, cloud computing, artificial intelligence and block chain. It will endeavor to explore banking innovation and conclude a practical financial service model for use nationwide. As planned, shareholders will be coordinated to found an investment company with the aim to carry out business focused on the linkage of investment and loans. (Source: finance.ifeng)
[clickToTweet tweet="China's First Sci-tech Innovation Bank Opens in Beijing #Fintech" quote="China's First Sci-tech Innovation Bank Opens in Beijing #Fintech"]
Shanghai Launches Automatic Loan Application Service
On July 13, China Minsheng Investment Group (CMIG) Futurelife, the financial service platform of China Minsheng Investment Group (CMIG) Group, and Asia Financial Cooperation Association- Bigdata announced to launch the first automatic loan application machine in Shanghai.
The machine is similar with ATM machine, and will be firstly located in Huangpu District of Shanghai. Loan applicants just need to scan their identity cards and property ownership certificates and take photos to finish application. The whole process will only a few minutes.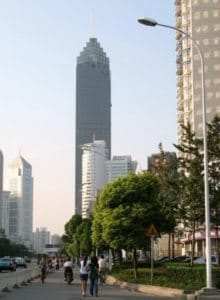 Since this year, China has issued several documents to promote inclusive finance. Zhuang Nuo, chairman of CMIG Futurelife, said the launch of automatic loan application machine in Shanghai is a running start to expand the digital financial services ecosystem—including financial and information and communications technology infrastructure. CMIG will continue to introduce safe, reliable and low-cost provision of digital financial services to all relevant geographical areas.
China Minsheng Investment Group (CMIG) is a leading international private investment group founded in Shanghai on 21 August 2014 with registered capital of 50 billion RMB. The joint establishment of CMIG by 59 renowned private enterprises was initiated by the All-China Federation of Industry and Commerce (ACFIC) and approved by the State Council. (Source: yicai)
Alibaba's Finance Arm to Open its Investing App to all Monetary Market Fund Institutions
Last month, Alibaba's financial affiliate, Ant Financial, announced its new marketplace for third-party financial institutions, Ant Fortune. At the beginning, it only featured a few test mutual funds, including China Southern Asset Management and Bosera Funds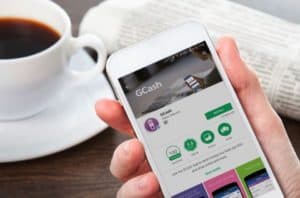 Last week, Ant Fortune announced to open to CCB Principal Asset Management, ABC-CA Fund Management, China Merchants Fund Management and Bank of China Investment Management, and the 7-day yield of which is around 4.5%~4.9%. Meanwhile, Ant said, in the future, the platform was about to open to all funds, as well as banks, insurance companies, and securities firms.
With the platform, third parties will be able to sell their own products to users directly and publish content on the app. The admin dashboard provides data analysis and customer relation management tools and Ant will also help push their products to targeted users, according to the company.
So far, the Ant Fortune app provides Yu'e Bao, the money market fund from a mutual fund company majority-owned by Alibaba Group, and Zhao Cai Bao, wholly owned by Ant Financial that offers fixed term deposit products from third-party financial institutions or individuals, mutual funds, and stock market information. By the end of first quarter, assets under managed by Yu'e Bao have reached 1.14 trillion yuan, becoming the largest monetary fund in the world. (Source: money.163)
Consumer Finance Startup msxf.com Increases the Registered Capital to 2.2 billion RMB
Msxf.com, a point-of-sale consumer finance company founded in 2015, has submitted the application to the local Banking Regulatory Commission towards increasing the registered capital to 2.2 billion RMB. Once the application is approved, Msxf.com will become the second largest consumer finance company in China.
The business of msxf.com refers to short-term loans for personal purchases of durable goods or services such as healthcare and education, which is only offered on mobile devices currently. According to Valeriy, the CEO Assistant of msxf.com, consumer finance sector is less developed than in developed economies, but it will be one of the most promising industries in China in the near future. The current penetration of consumer finance in the mainland is quite low, accounting for only about 4 percent of the total consumer lending balance, compared with up to 10 percent in more developed markets such as Hong Kong.
Valeriy said msxf.com had achieved rapid development since the establishment with obtaining 6.52 million RMB net profit in 2016 and 16.25 million RMB in the first quarter of this year.
| | | |
| --- | --- | --- |
| | Operating income | Net profit |
| 2016 | 485 million RMB | 598 million RMB |
| Q1 of 2017 | 6.52 million RMB | 16.25 million RMB |
Msxf.com raised 1 billion RMB in August last year, which made its registered capital to 1.3 billion RMB. As the end of June, the registered users of Msxf.com have reached 20 million, and the amount of loan issued has exceeded 30 billion RMB. (Source: sohu)
[clickToTweet tweet="Msxf.com will become the second largest consumer finance company in China" quote="Msxf.com will become the second largest consumer finance company in China"]
---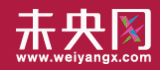 WeiyangX is the most influential website focusing on fintech in China. The site covers the latest news, industry data analysis, business practices, and in-depth fintech cases in fintech. WeiyangX is incubated by Fintech Lab. Founded by Tsinghua University's People's Bank of China (PBC) School of Finance in 2012, the Fintech Lab is the first and leading research entity dedicated to leading best practices, promoting interdisciplinary innovation, and encouraging entrepreneurship in the field of fintech through scientific research and innovative project incubation.

Sponsored Links by DQ Promote