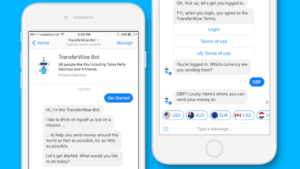 Transferwise, one of the highest profile Fintech firms in Europe, has added Apple Pay to the list of options its users may leverage to move money around the world. Transferwise has been working with Apple Pay for some time now but according to a report in Reuters the integration with Apple Pay will now be a global feature.
The report quoted Gregory Talon, Consumer Product Lead at Transferwise;
"It's much more convenient to do it this way. Because you don't have to type any of your card details it limits the risk of having somebody watching what you are doing."
Apple Pay was said to be utilized by more than 10% of all UK Transferwise transactions prior to this announcement.
Transferwise is attacking the bank money transfer business that charges ridiculous fees while delivering a horrible service. The antithesis of old bank strategy of charging hefty fees while providing little in return. It was reported in May of this year that Transferwise was moving £1 billion each month and it expects to double its volume this year.