The TAB Dashboard has been added to the Thomson Reuters Eikon App Studio.  Created by Cambridge-based TAB (formerly DBA as Crowdsurfer), Dashboard is described as the world's most comprehensive source of intelligence on the global alternative finance market. The App Studio is Eikon's third party development suite that enables clients and vendors to embed their applications, content and work flows into Thomson Reuters Eikon.
TAB says that data on the alternative finance market is difficult to obtain. Their service aids both professionals and individuals in their quest to better understand emerging Fintech marketplaces such as crowdfunding and peer to peer lending. The addition of TAB Dashboard to Eikon allows a new group of customers to use the extensive data.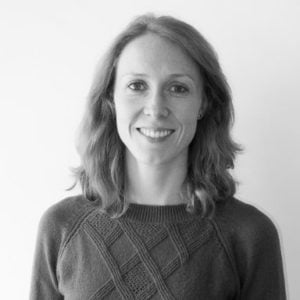 Emily Mackay, CEO ofTAB UK, said the addition of Dashboard to the Thomson Reuters Eikon community will provide unparalleled insight into the global alternative finance market;
"Online financial marketplaces are not only presenting substantial direct investment opportunities in a fresh asset class, but also generating data intelligence on signals of activity and desire. Our data analysis allows a user to make informed decisions on how to react to maximise the opportunities from online finance disruption."
TAB Dashboard analytics indicates that in 2016 an average of $40.9 million was raised every single day, more than double the daily average of $18.4M in 2014. TAB says the growth is continuing along the same path.
"With finance professionals maturing in their awareness of crowdfunding and online marketplaces, TAB Dashboard offers a gateway for our Eikon clients to this growing market for new forms of capital raising," commented Leon Saunders Calvert, Global Head of Capital Markets and Advisory, Thomson Reuters. "Working with TAB is one way Thomson Reuters is at the forefront of this market evolution. Through App Studio, we can offer our clients across the capital raising, private equity and venture capital communities a solution that facilitates access and analysis to this market segment."
TAB analyses data from more than 900 different alternative finance platforms, including equity, bonds, SME debt, P2P and more. The platforms says it has mapped more than ten million transactions.

App Studio, Eikon's third party development suite, enables clients and vendors to embed their applications, content and work flows into Thomson Reuters Eikon, thus creating an integrated end-to-end solution. This open approach allows users to benefit from access to financial apps created by third party developers globally, built directly into Thomson Reuters Eikon.

Sponsored Links by DQ Promote