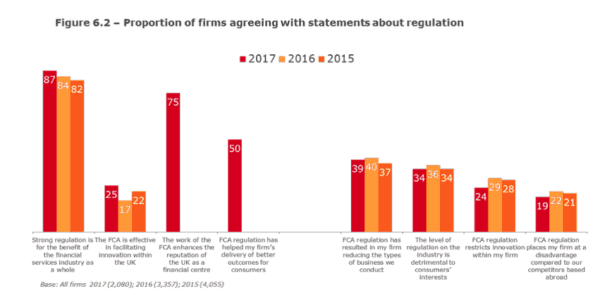 In the financial services sector clear and transparent regulation is vital to a healthy marketplace. There is no financial services firm that will take issue with this statement. Yet regulation that balances on the tightrope of an efficient market and investor protection is quite hard. Add in the compelling need to foster innovation and competition and the balancing act becomes even harder.
The UK Financial Conduct Authority (FCA) has been recognized globally as the gold standard when it comes to encouraging innovations in finance and competition. The UK boasts the most robust crowdfunding market in the world and has established itself as a Fintech hub. Yet disruptive services and platforms continue to press the boundaries of regulation as the Fintech revolution picks up speed.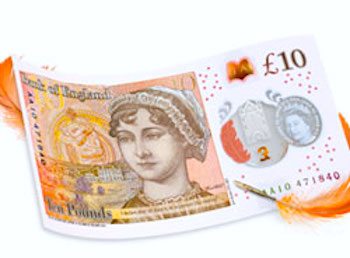 Today, the FCA is out with their Practitioner Panel Survey for 2017. This is the chance for regulated firms to provide feedback to the government agency as to how good of a job they are doing. For this report, 2,080 firms responded (21% of regulated entities) providing an interesting report card.
In general, the FCA's effectiveness has been deemed to be improving. Overall effectiveness with the FCA has risen from 6.7 out of 10 from last year to 7 in this report. Regarding satisfaction, this metric has increased year on year from 7.2 to 7.5 out of 10. So the FCA is heading in the right direction according to their customer firms.
The main areas of improvement, according to the survey, include communication and support during significant regulatory change. Communication is vital to clarify questions and issues. Clarity in conveying expectations and rules is paramount.
Perhaps the most interesting finding of the survey is the regulated firms perception of the FCA when it comes to supporting innovation.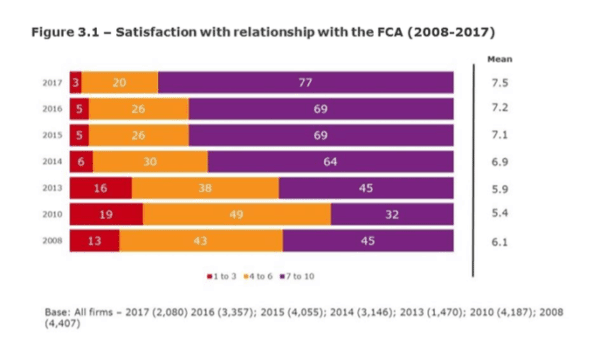 The survey indicates that only 25% of firms in the 2017 survey agree that the FCA is effective in facilitating innovation in the UK. In contrast, this is a material improvement from year prior when 17% of firms felt this statement was true.

Correspondingly, in 2016 35% of regulated firms felt that FCA regulation restricted innovation. In 2017, this number improved to just 25% of firms viewing financial regulation as restricting regulation.

There is plenty more to the report but when it comes to innovation the FCA is heading in the right direction but there appears to be more work to be done. Perhaps the FCA could do a more comprehensive study and contrast the FCA with similar regulatory bodies across the world. Maybe that would bring things into better perspective.

The report is embedded below.

[scribd id=355444223 key=key-8K6MLVV5LpU7f4mtV2Zg mode=scroll]

Sponsored Links by DQ Promote