iFundWomen, a crowdfunding platform for women with a pay-it-forward model, is set to expand its services to Maryland. Launched in November 2016, the funding portal stated it was on a mission to help drive funding towards female entrepreneurs and close the gender funding gap in venture capital.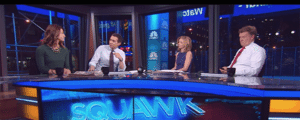 At the time of its launch, iFundWomen stated:
"The number of women-owned businesses grew 30% from 2007-2012, which means that women are majority owners in roughly 36% of all US businesses.  Despite these amazing gains, women still only receive 2-6% of venture capital funding. Female entrepreneurs need to be scrappier and work harder than our male counterparts to get funded. We create companies with 50% less capital. We want to change that."
iFundWomen also reinvests 20% of its profits directly to active campaigns on the crowdfunding portal. Initiative organizers also receive free crowdfunding coaching and expert video production. 
The platform, which was founded by former Google/YouTube video executive Karen Cahn, has launched local initiatives in Nashville, Tennessee, and North Carolina. While sharing more details about iFundWomen's expansion, Cahn revealed to Technical.ly:
"Baltimore is experiencing an entrepreneurial resurgences led by innovative and ideas of small businesses in the region and women entrepreneurs are vital to this growth. iFundWomen Maryland is launching at an exciting time and will bring inspiration, community, and the funding needed to help new projects get started and accelerate business opportunities for established startups."
iFundWomen Maryland is now accepting applications for its first cohort through August 30th.