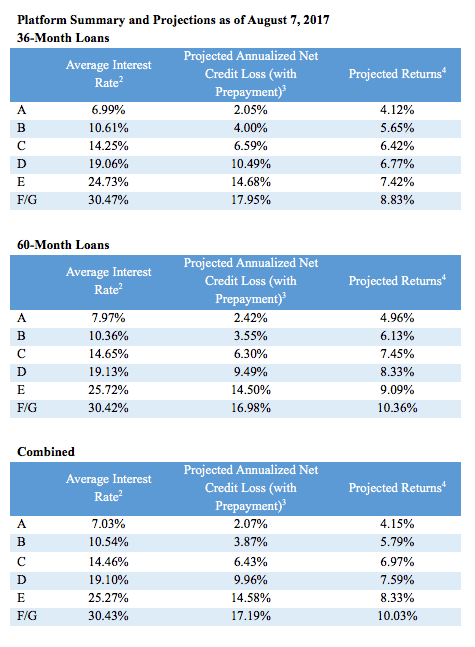 LendingClub's (NYSE:LC) CIO has posted an update on the online lenders performance including some perspective into the LendingClub model.
The executive explains that part of the power of the marketplace lending model is the iterative nature of the loan making process. Over time, data generated from lending provides a Kaizen like process of continuous improvement. This allows LendingClub to anticipate and adapt faster on behalf of both borrowers and lenders.
In the second quarter of 2017, LendingClub said delinquency rates across most grades and terms continue to trend lower. This is in contrast to the peaks experienced in loans in Q2 and Q3 of 2016. Projected investor returns are also largely unchanged from the first quarter ranging from approximately 4% to 9%. Using a "deliberate and data driven approach, the LendingClub team sharpens their model.
LendingClub recently reported quarterly results that topped expectations and pleased Wall Street. LendingClub has reentered growth and is currently EBITDA positive and is pushing towards becoming Net Income positive.
The LendingClub CIO closed his update focusing on the intrinsic transparency incorporated in their business (as opposed to more traditional and opaque financial firms);
"The difference between LendingClub and other financial institutions is the degree of transparency we provide to investors so they can make quick and informed decisions on their portfolios."
Sponsored Links by DQ Promote