On Friday, online lender Zopa announced an update on its loan sale pricing. The lending platform reported that it has made some changes to how it works out the value of loans for more accurate pricing. But, due to technical issues, some investors may have paid too much when buying or selling loans. The website confirmed that this made it seem as though a small amount of money had disappeared from the investors' accounts, but it reassures that no money has been lost.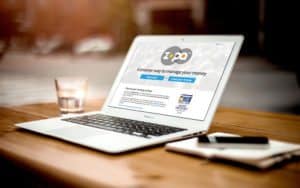 While sharing issues about the situation, Zopa stated:
"We have now fixed this issue, and will be refunding impacted investors the difference between the amount paid and the true value of the loans bought. If you were affected by this, we will send you an email next week letting you know your money is on its way and confirming the exact amount of the refund."
The lender then added:
"At Zopa, we take the pennies as seriously as the pounds and we're sorry for any worry or inconvenience this issue may have caused. If you have any questions, please contact our Investor Services team."
The loan issue comes just after Zopa announced that as of July 20th it has lent more than £2.4 billion and is lending around £80 million a month.