On Wednesday, BJ's Wholesale Club announced it funded all classroom projects listed by teachers in Maine through crowdfunding platform DonorsChoose.The $100,000 donation was from BJ's Charitable Foundation and it fulfilled 165 classroom projects, benefiting 7,758 students in schools across the entire state.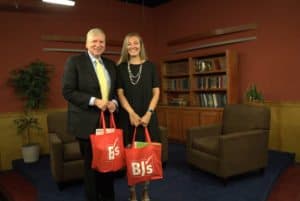 BJ's stated that its donation supports a variety of projects across the entire state of Maine, including the following projects:
A collection of beginning chapter books to improve literacy and foster a love of reading among first-grade students at Suzanne M Smith Elementary School
Supplies to create basic hygiene packs to equip students at Fred P Hall Elementary School with daily essentials such as socks, body wash, deodorant, and sunscreen
Tablets for Auburn Middle School students to explore the art of digital photography, animation, and 3-D sculpting
Speaking about the donation, Kirk Saville, executive director, BJ's Charitable Foundation, stated:
"Every teacher and student should have the resources necessary for a successful school year. At BJ's, we're committed to helping families thrive by providing essentials to students and teachers, and we're proud to fund all DonorsChoose.org projects in Maine with a $100,000 donation."
Rianne Roberts, partnerships manager at DonorsChoose, added:
"We're grateful for BJ's continued partnership and their commitment to helping classrooms in need. Their generous $100,000 donation will help students in Mainehave tools and experiences they need for a great education."
BJ's has notably contributed more than $2 million to help equip teachers at over 2,500 public and charter elementary schools with the resources necessary to create innovative lesson plans and meet curriculum objectives.