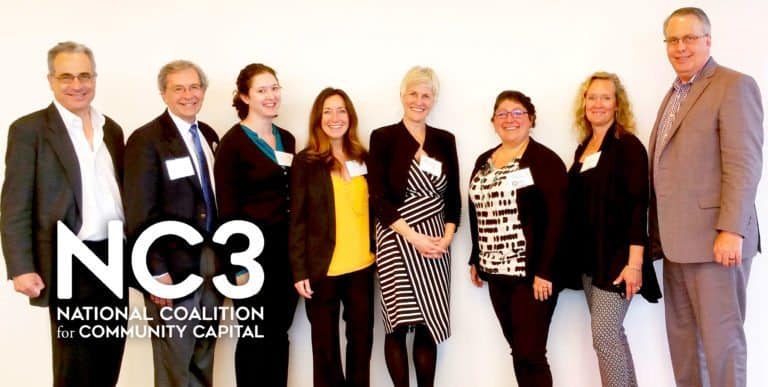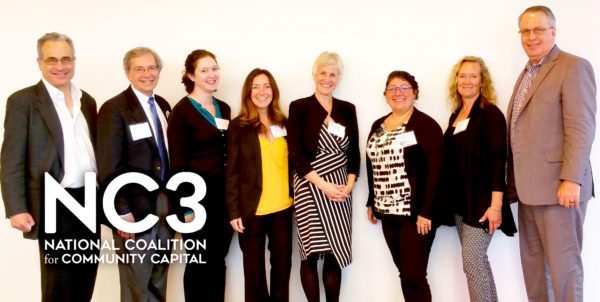 ---
"Never doubt that a small group of thoughtful, committed citizens can change the world; indeed, it's the only thing that ever has."
-Margaret Mead, Anthropologist
This quote is often used to nudge small groups of activists into increased optimism. To remind us that sweeping movements have been launched by a mere handful of committed and visionary people. Rewards-based crowdfunding has taken off, thanks to the vision of its early advocates and users, but the comparatively small movement of crowdinvesting is still driven by an optimistic few.
So how can we turn the "outsiders" into crowdfunding insiders?
A new group of thoughtful, committed citizens has emerged, once again seeking to launch a movement. It too is focused on crowdfunding, specifically on the new state and national exemptions that invite citizens to share ownership, share risk, balance wealth, and build more equitable access to capital. This group views crowdinvesting as a new tool to create not only business capital and investor gains, but a third outcome: community value. Thus, the term community capital has been coined, and is used as the movement's currency.
[clickToTweet tweet="How can we turn the "outsiders" into #crowdfunding insiders? #NC3″ quote="How can we turn the "outsiders" into #crowdfunding insiders? #NC3″]
In this article, we announce the launch of a new national nonprofit. It is designed to help fill the many holes in the emerging crowdinvesting ecosystem within states and across the nation. It will be a source of knowledge, data, programming, advocacy, and vision. Its work will be shaped by two drivers: identified focus areas, and the needs of stakeholder groups. Please welcome the National Coalition for Community Capital (NC3)!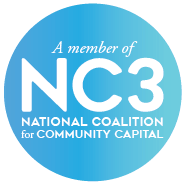 The founders of NC3 are lawyers, educators, journalists, academics, financial planners, economic developers, civic leaders, and entrepreneurs. Combined, their expertise in alternative and community capital accounts for sixty-plus years and spans the last four decades. Collectively and individually, their shared goal is to promote an equitable capital system towards a more long-term outcome – stronger local economies.
Definition of Community capital: capital that comes from the community (citizen investors), stays in the community (going to businesses headquartered there), and returns to the community (profits come back to the community investors).
While the national exemptions and their resulting plethora of platforms have garnered the bulk of the investment (and attention), more than 35 intrastate exemptions now exist, from Oregon to Vermont, Michigan to Texas, with more on the way. This growing player in the crowdinvesting arena wants attention, yet lacks a coordinating effort or agency of any kind (other than NASAA which supports the handful of state securities regulators). The opportunity to transform the economies of these states is great, but remains unfunded and unsupported. As a result, the potential for startup, small business, and stronger economies remains (mostly) dormant.
In Oregon alone, (pop. 4 million) a mere 1% of the savings of its citizens, across five age brackets, is $945 million dollars – nearly a billion dollars – that could be employed as local investment into its small businesses, strengthening its communities. That would be the biggest infusion of cash into any state – ever. Since Oregon's intrastate exemption became available in 2015, nearly half a million dollars has been directed into small businesses and startups by ordinary citizen investors—new investors—as Oregonians slowly become more familiar with the opportunity. 
The truth is, 'ordinary citizen investors' are unaware and uninterested in which securities exemption is being used by the entrepreneur. The national platforms have focused on compliance and marketing while the states have focused on getting their laws in place, but no one has focused on the astounding ignorance in this country of the practice of investing directly in a chosen company, online or off. In short, the crowdfunding insiders have been talking to themselves while the immense group of outsiders have been scratching their heads. We've been looking at the wrong end of the stick.
One by one, a handful of legislators and lawyers in each state have created exemptions that quite suddenly invite citizens to become direct investors, for the first time. Big news, entirely disruptive, and yet hardly anyone knows about it. Where is the plan for adoption?
So, who cares? I'm going to assume that the readers of this blog will know all about America's weak startup ecosystem (unless you're tech and in California), the lack of access to capital for small businesses, and the enormous potential for untapped capital to be freed up by inviting the other 99% to participate. We are already fans. What we've seen so far, while promising, is only a tiny fraction of what could be happening with more support, increased awareness, and a stronger ecosystem for crowdinvesting both at the state and national levels. So, let's get our act together and make this movement work!
To that end, the founders of NC3 have outlined eight focus areas for this new organization in order to help build up this ecosystem:
1.      Communications and outreach.
In every state and town, citizen awareness of opportunities for investing or raising funds remains low. Without a national leader coordinating national campaigns and building partnerships with stakeholder networks, awareness will remain low, and the burden will continue to be borne by the entrepreneurs. 
2.      Data acquisition and analysis.
There is a need for reliable data around community capital, both within communities and in aggregate. This data would ideally span multiple modes of capital raising and would paint a more comprehensive picture of this emerging field and its impact. We see a need to track quantitative data (i.e. the number of businesses seeking capital, types of offerings, number of investors, amounts raised, success rates, etc.), demographics (who is benefiting from these innovations) as well as qualitative data that can point to best practices,  platform, and policy improvements. (Imagine what we could do with a standardized API.)
3.  Investor awareness and education.
It's now clear this is the holy grail for successful crowdinvesting. The development of programming and a strategy for every state to educate potential investors is a priority, and leaders in each state could implement such programming with a high level of success.

4.      Entrepreneur training and compliance.
For years, we have focused on the entrepreneur and business planning, but there is an enormous gap in their ecosystem for legal and financial compliance support. Debt has been king, and the existing ecosystem for small business finance is modeled on it, but equity (along with other kinds of finance such as royalty shares) brings new opportunities for everyone. The "ordinary" entrepreneur is having a hard time finding the kinds of technical advice and information needed. Legal and financial professionals need strategies to engage entrepreneurs for their mutually beneficial involvement, and business support services such as the SBDCs and the SBA need help getting up to speed on these new laws. (See #7 below) Educational and national training programs fall within this bucket.
5.      State and national policy knowledge and advocacy.
State and national policies, on all fronts, lack coordination, data, and long-term vision (not to mention baseline awareness and understanding by their leadership). Rich data exist, but are not collected by anyone or used for program improvements. We can complain, or make suggestions, but without coordinated effort, data to back it up, and strong trusted relationships with legislators and regulators, we will fail to make the logical policy or legal improvements.
6.  Best practice development.
NC3 will connect with and follow projects in states that show promise, seeking to learn and share what works. All lessons will be made available to the public through multiple channels, including publications, conferences, and online media. As a beginning, it has adopted the American Investment Crowdfunding Code of Conduct for professionals. (see below)
7.      Coordination between national agencies, entities, and congress.
National agencies from the USDA and NASAA, to specific interested Congressional leaders and their committees, to related national nonprofit networks… each require communication and engagement unique to their position and power in the ecosystem, especially those national agencies whose goals can be helped by the formation of community capital.
8.      Leadership and network development.
Currently, the folks who have been assuming leadership roles in states are doing so because their work overlaps with the objectives of the creation of community capital, from economic and community developers to angel networks to nonprofits. They are advocates because they see the promise of these new tools, but there needs to be better support for these leaders.
Each of these initiatives are a result of years of work, and more recently, experience in the trenches. In addition to the identified areas of focus, we will look at the unique needs of interest groups such as state and national platforms, national agencies, state leaders, educators, economic developers, financial and legal professionals, and so on. These groups will have access to influence and resources as members, helping to shape specific efforts.
Over the last two years, some efforts have already taken place to begin to remedy the complete lack of awareness of crowdinvesting at the national level, from agencies to legislators.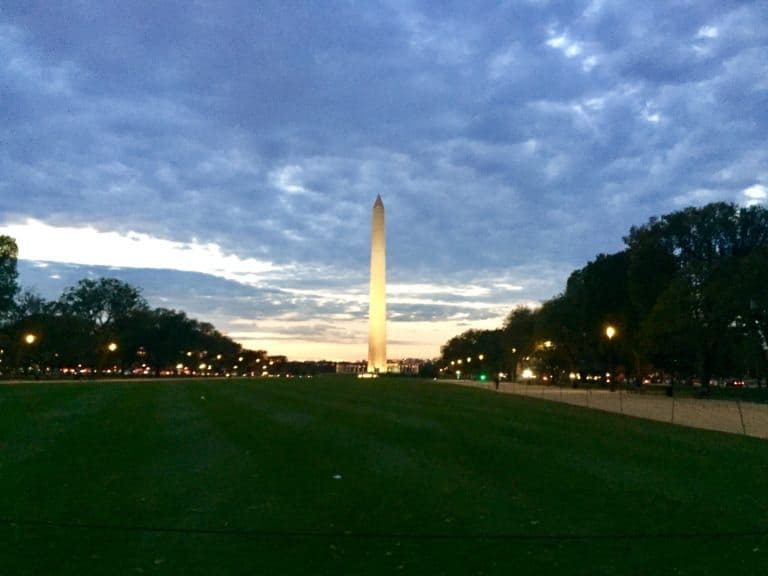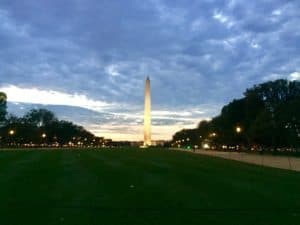 In May, NC3 hosted the first National Roundtable on Community Capital in Washington DC. Over 30 people attended from as many organizations, firms, and agencies. The second National Roundtable will take place at the start of the ComCap17 National Conference  in September in downtown Monterey, California. The ComCap conference is a broad-based event designed to bring a wide array of professions and interests together to learn more about the many ways crowdinvesting can create community capital. National agencies, state leaders, county and city commissioners, professional firms, banks, and nonprofit and business leaders will come together for three days to explore how to grow this movement.
Also, a free podcast is now available, called ComCap the Podcast, that includes stories and descriptions of how to create community capital, in addition to exclusive interviews with experts across the country. Eventually, an online learning platform will be launched. We will build on these activities so they can better serve to inform and support those entering this unique leadership network.
These early efforts of NC3 demonstrate the far-reaching and collaborative approach to the challenge of building a new economic ecosystem for crowdinvesting. Whatever role you play in this ecosystem has an impact. If we were to be more strategic and comprehensive, we can be more effective as we grow this movement together. 
---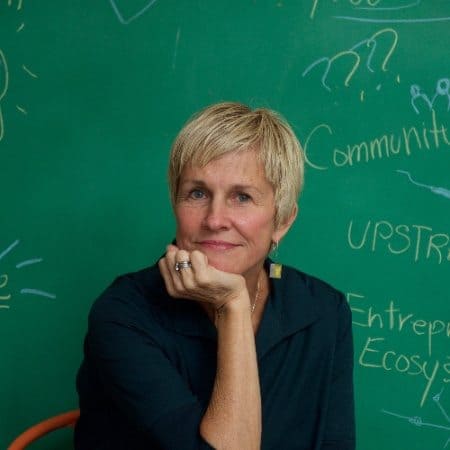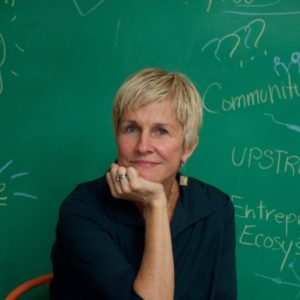 Amy Pearl founded Hatch Innovation, a nonprofit social enterprise, in 2004, and is the executive director. Its mission is to enable citizens to launch enterprises that improve communities. The conviction that ordinary citizens have immense untapped capacity for service and innovation grounds her work. By making innovative strategies "learnable", she enables youth and adults to foster a more equitable, innovative, and capable society. She works at the system level, focusing on building an enabling ecosystem for social and community-building enterprises to flourish, growing healthy local communities. She launched Hatch: A Community Innovation Lab in 2013, the economic engine HatchOregon in 2014, ComCap in 2015, and HatchLab Baker in 2016.

Learn more about the emerging community capital movement at the 2017 ComCap Conference, September 10-13 in Monterey, CA.

If you are interested in attending the second National Roundtable on Community Capital in Monterey, CA on September 10 (a Sunday) please email us at [email protected] with your interest. Join us in Monterey for the full ComCap17 conference September 10-13! Three days of learning, contributing to strategy, networking, and pulling together. For readers, we're offering a special discount code "INSIDER" for 15% off tickets. Be a part of this movement by joining us in Monterey.

Sponsored Links by DQ Promote