On Tuesday, crowdfunding platform for classrooms DonorsChoose announced the launch of its Hurricane Harvey Recovery Fund, which is aiming to help Texas and Louisiana teachers that are affected by the devastating storm.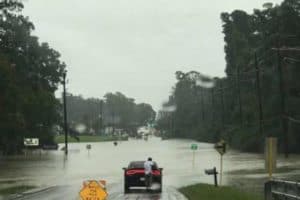 According to DonorsChoose, donations from the recovery fund will be used to help teachers gather the supplies they need to rebuild their classrooms, including books; basic materials such as paper, crayons, and pencils; and other recovery resources.While sharing details about the fund, Charles Best, founder of DonorsChoose, stated:
"For the thousands of students and teachers in Hurricane Harvey's path, school will be their safe haven and the first sign that life is returning to norma. While it may be a long road to recovery, the DonorsChoose community is prepared to help our Gulf Coast educators, just as our donors and partners have helped other communities respond to natural disasters before."
DonorsChoose notably raised over $2.5 million to help teachers recover after Superstorm Sandy, tornadoes in Moore, Okla., and Joplin, Mo., and last year's historic flooding in Louisiana.