Bestow Inc., a platform providing a new approach to life insurance, has announced a $2.5 million seed round led by New Enterprise Associates (NEA), with participation from Core Innovation Capital, Morpheus Ventures, and 8VC. Bestow says this is their first institutional round, bringing its total financing raised since inception in 2016 to $3.1 million.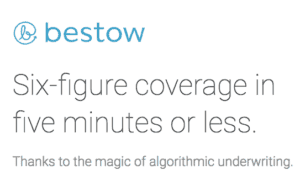 NEA is pretty huge. A global VC firm funding startups across multiple stages, the group has committed more than $20 billion in cumulative capital since the firm's founding in 1977. NEA has claimed 360 M&As and 210 IPOs in that time.
Bestow says that 85% of Americans believe they should have life insurance only half of this amount actually purchase insurance. Bestow believes this disconnect is due to misinformation, perceivd cost and hassle of going through the process. Bestow expects to soon launch an online solution enabling users to learn, apply, buy and manage coverage needs on-demand. By removing this need for face-to-face interaction, including agent and medical exam requirements, and reinventing products to optimize an online purchase, Bestow will compress what used to take hours into minutes.
Founded by Melbourne O'Banion and Jonathan Abelmann, these two entrepreneurs want to launch a consumer-first life insurance solution driven by analytics and technology. Bestow is designed to align with customers by reducing friction and cost and providing top-rated financial products.
"Most Americans view life insurance as a valuable financial product, yet millions remain uncovered due to legacy friction and complexity caused by the current model," says O'Banion, CEO of Bestow. "We set out to build a better model and solve this coverage gap. By developing new products and leveraging technology, we are introducing an entirely new way to make life insurance accessible and affordable for all."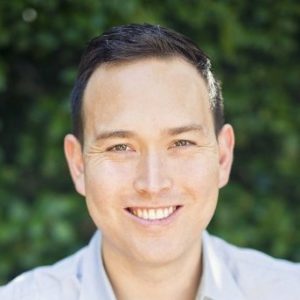 Abelmann, President of Bestow, adds that Bestow aligns with the customer – something that is enhanced by technology;
"Our full-stack solution delivers a more seamless user experience alongside deep analytics to drive product development, resulting in better value and happier customers over time. We are excited for our investors to join us as we build a best-in-class team and revolutionize the way people prepare for their financial future."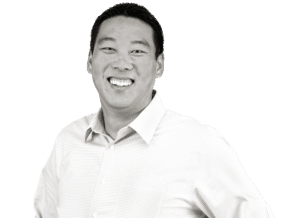 Investor Rick Yang, a Partner at NEA, believes these traditional barriers can be overcome.
"Bestow has a new approach that utilizes technology and unique products to allow more people to easily and affordably get the protection they need from a trusted source. We're looking forward to working with the company as they democratize access to life insurance."
Bestow expects to launch later this fall. It will be interesting to see how the service and cost line up in comparison to traditional providers.

Sponsored Links by DQ Promote