On Tuesday, TechStars portfolio company AirFox announced it secured $6.5 million during its token pre-sale, which reportedly closed a couple weeks earlier than expected. The company, which notably uses advertising and blockchain technology to bring mobile data to 4 billion people in the developing world, revealed that its ICO is set to go live on September 19th.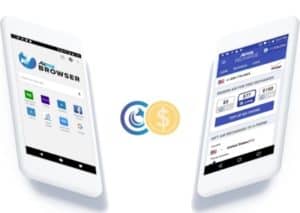 The company revealed:
"The pre-sale attracted a very diverse audience, including sophisticated crypto investors, angel investors and other early backers of the project. AirFox wants to build a broad community of supporters, not just large early investors. AirFox also capped the amount a single person could purchase in the pre-sale to maximize individual contributions while creating a diversified pool of AirToken holders to benefit the long-term success of the project."
AirFox noted that last year its business-to-business platform has enabled more than 2 million unique U.S. prepaid wireless subscribers to reduce their mobile costs while helping wireless carriers better serve their customers. Its consumer Android apps, AirFox Recharge and AirFox Browser, enable any prepaid mobile subscriber on Earth to earn AirTokens by viewing and interacting with advertisements. Users can redeem AirTokens for mobile data or use them to send mobile data to others via 5 billion prepaid SIM cards and over 500 wireless carriers.
Victor Santos, AirFox CEO and co-founder, recently stated:
"I was born in Brazil, a country with one of the highest telecommunications rates and where over 40 percent of the population is unbanked. With no mobile internet and no line of credit, billions around the world are unable to receive loans, create new businesses or rise into the middle class. With the AirToken and our mobile apps, we will bring mobile internet and microloans to lower income, data-starved and often unbanked mobile subscribers in emerging markets. We are on the cusp of massive disruption in many industries because of Ethereum, and AirFox is excited to harness this technology to help the world's underserved citizens."
AirFox added it will use the ICO funds raised to further develop and launch its new blockchain consumer platform, AirToken (AIR), in order to tokenize mobile access by unlocking mobile capital from the smartphone for the underserved and underbanked prepaid mobile subscribers in emerging markets.

Sponsored Links by DQ Promote