ThinCats announced on Wednesday it has appointed Geoff O'Brien as its new Origination Manager for Scotland services. The lender stated it has identified the need for a dedicated presence in the area and O'Brien will be the key contact for Scotland and will lead all new business origination across the region.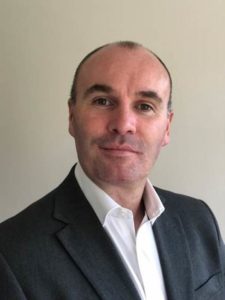 According to ThinCats, O'Brien has held various director level roles and specialized in Business Development. He was previously in management at Santander and Clydesdale Bank. Geoff also has experience of working with scale-up entrepreneurial businesses via his involvement with the Hunter Centre for Entrepreneurship at Strathclyde Business School and their innovative, award-winning Growth Advantage Programme.
Damon Walford, CDO at ThinCats, stated:
"We have a number of strong relationships in Scotland, and it has become clear that there is a particularly high proportion of underserved SMEs, who are struggling to find the funding they need to develop, grow and realise their potential. We are very happy now to be in an even better position to help them out; Geoff is the ideal person to provide expert, local support and guidance."
ThinCats added O'Brien will be looking to develop relationships with growth businesses, commercial finance professionals, and funding advisers, giving them access to a true alternative to traditional lenders.