China's first and biggest bitcoin exchange BTCC is shutting down
Early this month, PBOC, China's central bank, placed a blanket ban on ICOs, which fueled speculation that China was on the way of a broader control and curb towards cryptocurrency market. There hasn't been any explicit response from the regulatory authorities; yet, a statement issued last night from one industrial practitioner seemed to confirm this trend.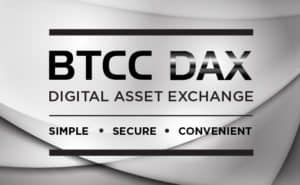 Shanghai-based BTCC is the largest and first domestic bitcoin exchange in China. On September 14th, BTCC announced that it would immediately stop new user registration and close operation in China on September 30th. Bitcoin's price suffered 30% slump as the news was released.
According to Yicai, Shanghai's Municipal Financial Service Office has issued verbal notice to bitcoin exchange startups, indicating that they should shut down in a short time. Similarly, an informed source said regulatory authorities in Beijing would also meet some local bitcoin exchange platforms and probably call an end to their operation. (Source: Yicai.com)
[clickToTweet tweet="China's first & biggest #Bitcoin exchange BTCC is shutting down" quote="China's first & biggest #Bitcoin exchange BTCC is shutting down"]
The 2nd China Fintech Conference to be held in Beijing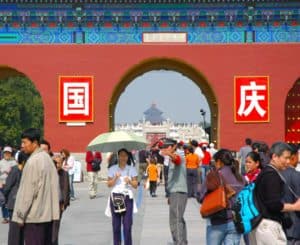 The 2nd China Fintech Conference (2017) will be held on September 17th, 2017 in Beijing. The conference is hosted by Tsinghua University PBC School of Finance (Tsinghua PBCSF) and National Institute of Financial Research (NIFR), Tsinghua University, and organized by Fintech Lab PBCSF and Tianfeng Capital.
This year, the inaugural conference will focus on a series of critical issues including blockchain application&regulation, financial big data, insurtech and online consumer finance. Renowned scholars and industry leaders, both domestic and international, are invited to join the in-depth discussion on fintech innovation. More details and insights from this conference will be updated soon. (Source: WeiyangX)
[clickToTweet tweet="China #Fintech Conference to be held in Beijing" quote="China #Fintech Conference to be held in Beijing"]
4 Chinese companies named to the 2017 IDC Fintech Rankings
This week, IDC Financial Insights announced the 2017 Fintech Rankings and Real Results at Finovate Fall New York 2017. The IDC FinTech Rankings categorize and evaluate technology providers based on calendar year revenues from financial institutions for hardware, software, and/or services. This year, 4 Chinese companies won the honor to be named in the 2017 IDC Fintech Rankings. They are Ping An Technology (38), Hundsun Technologies Inc. (54), Pactera Technology International, Ltd. (55) and ECCOM Network System, Ltd. (64). Ping An Technology caps the 4 companies for its outstanding performance in facial recognition, voice recognition, AI Analysis & Prediction and blockchain technologies applied in its fintech and healthcare branches. (Source: Sina)
CBPM set up blockchain research institute in Hangzhou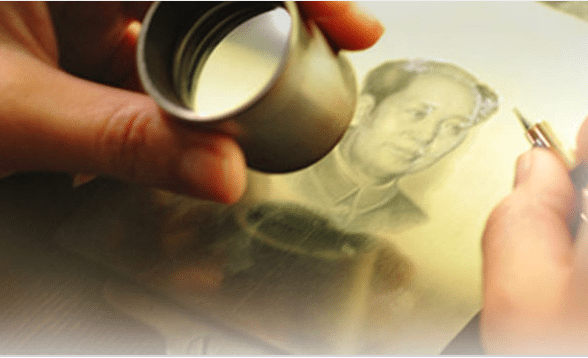 This week, China Banknote Printing and Minting Corporation (CBPM), department directly under the People's Bank of China, launched a blockchain research institute in Hangzhou, focusing on technology & application of blockchain and cryptocurrency. This is regarded as another big move for PBOC in fintech research after setting up Fintech Committee and Institute of Digital Currency early this year.
A whitepaper issued by the newly established institute shows us the achievement it has made in verified information registration on open platforms. In the future, according to the institute, the technology applied in the open platform could be utilized in various aspects, including food security tracking, government/company information disclosure, charity funds recording, personal ID registration, etc. (Source: JRZJ)
[clickToTweet tweet="#Blockchain research institute launched in Hangzhou China" quote="#Blockchain research institute launched in Hangzhou China"]
ICBC joins the trend to offer student loans online
Last week, China's financial and educational regulators announced to ban online lenders from offering loans to college students, and encouraged commercial banks to offer micro-credit products for the campus market. As a response to the call, Industrial and Commercial Bank of China (ICBC) has launched its own student loan product Rong e Loan this week. Any college students aged over 18 with a solid credit ranking could sign the loan in the branch and finish the rest process through ICBC's mobile/online bank or APP. The loan requires no security guarantees and is limited to RMB 20,000. As the initial stage of the launch, qualified student borrowers would be offered a 13% discount on the lending rate. (Source: 01Caijing)
---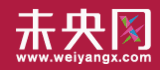 WeiyangX is the most influential website focusing on fintech in China. The site covers the latest news, industry data analysis, business practices, and in-depth fintech cases in fintech. WeiyangX is incubated by Fintech Lab. Founded by Tsinghua University's People's Bank of China (PBC) School of Finance in 2012, the Fintech Lab is the first and leading research entity dedicated to leading best practices, promoting interdisciplinary innovation, and encouraging entrepreneurship in the field of fintech through scientific research and innovative project incubation.