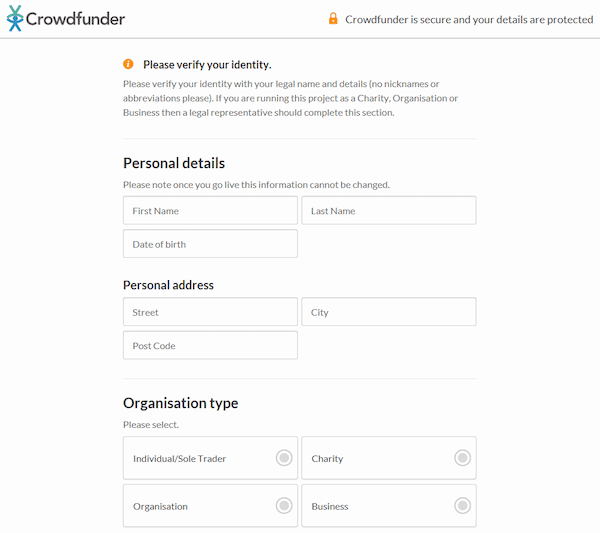 On Monday crowdfunding platform Crowdfunder UK announced the launch of its new feature, the Crowdfunder Payments System. Head of Product at Crowdfunder UK, Owen Wallis, shared details about the system:
"Our current integration with Stripe is great, but we are always looking to improve the Crowdfunder.co.uk platform. Currently, we have the occasional issue where we see a supporter pledge on a project, and because we don't hold the money there and then, we aren't able to capture the money once the project closes and pass it on to the project owner. We do have a system to try and capture those missing pledges, but it would be nicer not to have the problem in the first place."
Wallis noted that connecting a Stripe account to projects in the first place was also difficult for individuals and the fee structure could also be difficult for project owners to understand due to different fee structure depending on which county the pledge was made from.
"Our main change with the Crowdfunder Payments System is that we'll be taking the money at the point of a pledge being made. So, ultimately a project owner will know with confidence that what they raise is what they will receive. The flow to connect up a Crowdfunder Payments account is now much simpler. Individuals won't need to enter the long list of business details seen above, but conversely a charity, organisation or business can now add more details about themselves to build trust with the crowd. All emails are now Crowdfunder branded – clearing up any confusion for supporters over where their money went. We've also changed the fee structure, so now rather than there being Crowdfunder fees and then variable Stripe fees on top, there will always be a fixed fee."
In regards to when users can start using the system, Wallis went on to add that he and his team are currently trialing the system with a select number of project owners to get their feedback. If all goes well, he and his team anticipate this new system being rolled out to all project owners in the next couple of months.