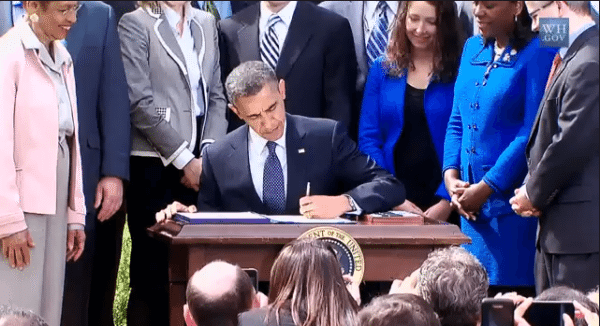 The Global Crowdfunding Convention (GCC) will be delivering their Crowdfunding Visionary Award to former President Barack Obama. The award is in recognition of his signing into law the bipartisan JOBS Act of 2012. This is the legislation that created the three different iterations of crowdfunding; Title II or accredited crowdfunding, Title III or Reg CF / retail crowdfunding and Title IV or Reg A+ – the mini IPO type exemption.
Obama commented on the day of signing the bill into law;
"One of the great things about America is that we are a nation of doers — not just talkers, but doers. We think big. We take risks!" And we believe that anyone with a solid plan and a willingness to work hard can turn even the most improbable idea into a successful business. So ours is a legacy of Edisons and Graham Bells, Fords and Boeings, of Googles and of Twitters. This is a country that's always been on the cutting edge. And the reason is that America has always had the most daring entrepreneurs in the world. Some of them are standing with me today. When their ideas take root, we get inventions that can change the way we live. And when their businesses take off, more people become employed because, overall, new businesses account for almost every new job that's created in America."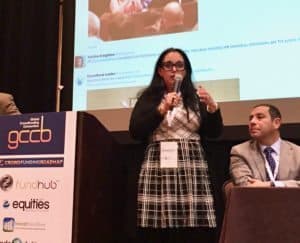 Ruth Hedges, founder and Executive Producer of GCC, said that equity crowdfunding is bolstering new business formation and job creation across the country. The industry has come a long way since 2012 having matured into a $60 billion sector of finance;
"We are eternally grateful to President Obama for helping to pass this new set of laws that help to level the playing field for access to capital for everyone" and we look forward to showing him our gratitude at the GCC even if he can't attend to personally receive the award," said Hedges. "We will once again gather with a red carpet and after-party to honor the president and all who have made the crowdfunding industry a showcase of the best of our humanity. We saw that once again when people stepped up to use crowdfunding to raise money for disaster relief around the world. "
Past recipients of the Crowdfunding Visionary Award include: Sherwood (Woody) Neiss, Jason Best, Zak Cassady-Dorion, Doug Ellenoff and Congressman Patrick McHenry.
Established in 2012, the 6th Annual Global Crowdfunding Convention is scheduled for October 23rd-& 24th at Planet Hollywood Resort & Casino in Las Vegas NV.