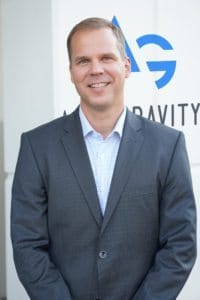 AutoGravity, a California-based Fintech on a mission to transform car shopping and financing, today announced on Wednesday it has reached $1 billion in finance amount requested on its platform.  
The company revealed that more than 750,000 car shoppers have downloaded its app and collectively request over $1 billion in financing. AutoGravity's users are now able to search inventory by car brand and model year – as well as characteristics such as body type, drivetrain, and color.
"Car shoppers can find their desired car waiting for them on the showroom lot for the payment they want. With car selected and offers in hand, users can pick up their car and drive off the lot with the confidence of knowing they have secured a fair deal."
While sharing details about the latest milestone, Andy Hinrichs, founder and CEO of AutoGravity, stated:
"With over $1 billion in finance amount requested, AutoGravity is gaining momentum toward digitizing the car buying journey, and real-time inventory brings our award-winning technology to the next level. We worked closely with our dealer partners, including some of America's largest dealer groups, to give car buyers access to the showroom right from their smartphones. AutoGravity technology has made that possible."
In addition to announcing the $1 billion milestone, AutoGravity also announced the launch of real-time inventory for new and used cars from partner dealership groups across the nation. Car shoppers can browse real vehicle inventory on dealership lots, find the specific car that's right for them and secure up to four finance offers in minutes on the company's app.