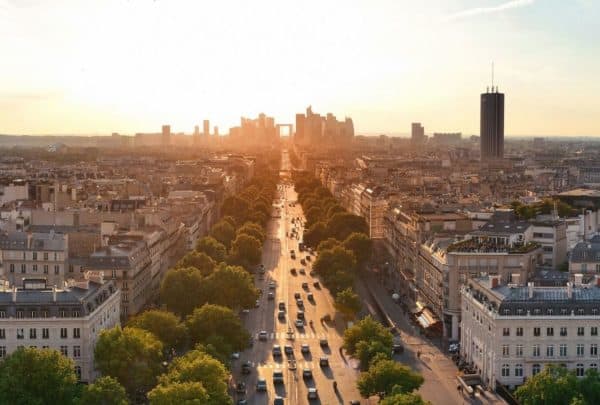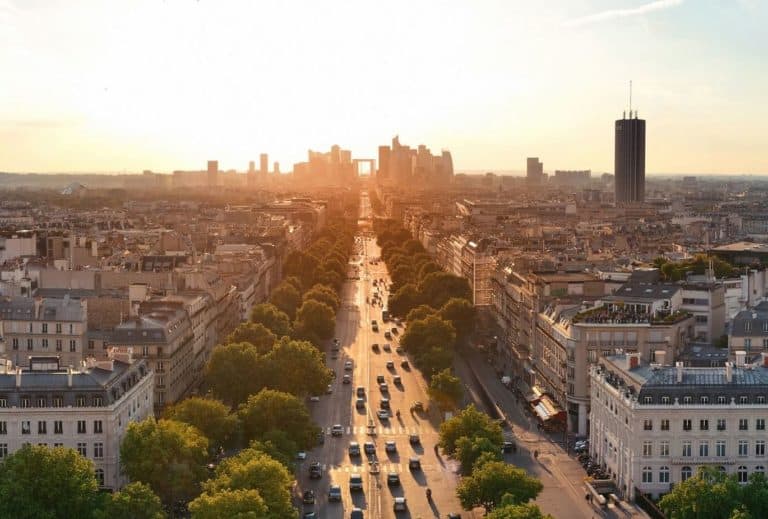 The French real estate crowdfunding market grew by 50% in 2016 and keeps growing at the same linear growth pace in 2017. While new platforms continue to join, first entrants strongly dominate the nascent market. With €160 million worth of real estate projects funded, the French platforms have a positive record of delivering expected returns. Hopefully it will not be unsettled by the forthcoming taxation changes. In any case, France is losing its Continental European leadership position to the even younger Germany market, which is growing exponentially.
To get an update on real estate crowdfunding in France, we turned to market observers Céline Mahinc of Eden Finance and Chloé Magnier of CM economics, who recently completed the second edition of their real estate crowdfunding study,  and Laurent Altmayer, who runs the real estate crowdfunding aggregator HelloCrowdfunding.com and publishes a monthly barometer.


---
First Entrants Rule
The French real estate crowdfunding market is still very young. After being regulated, at the end of 2014, the market boomed in 2015. It has since grown at a fast, but more linear pace of +53% to reach €68 million in 2016, and is expected to grow by 50% again in 2017.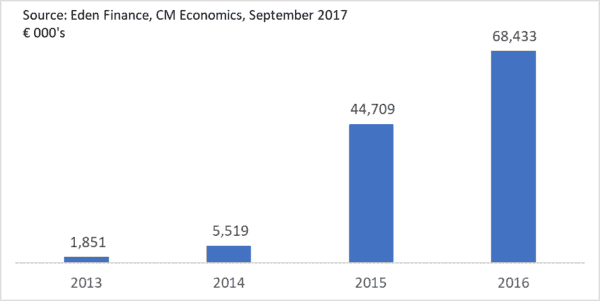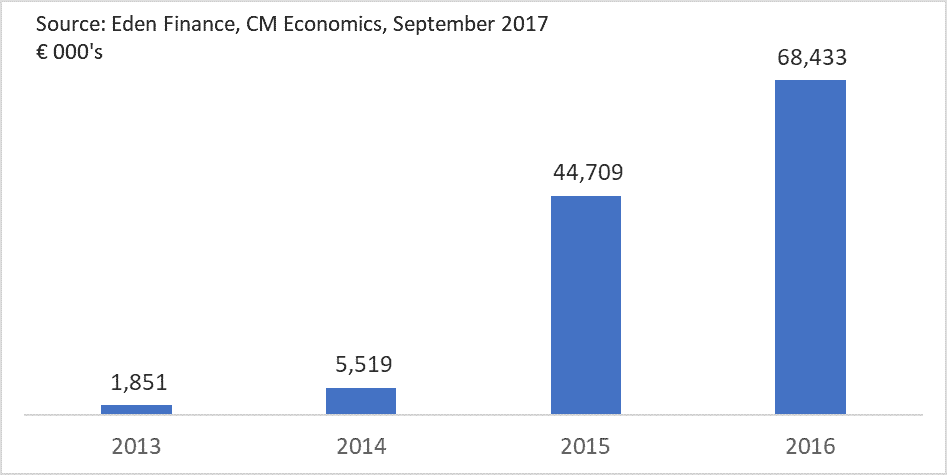 As an emerging market, French real estate crowdfunding attracts new platforms. In 2016, their number grew from 26 to 42, with 19 new entrants and 3 withdrawals. Yet, if many try their luck, few so far seem to succeed. Indeed, more than 90% of real estate crowdfunds are raised by the top 10 platforms and 75% by the top 5. Between them, the two leaders, WiSeed and Anaxago, account for more than 50% of the market. Their advantage stems not only from having entered the market first, but also from being part of generalist equity crowdfunding platforms. As such, they bring to real estate project owners large communities of potential investors (respectively 90,000 and 75,000 members) who are keen to diversify their equity investment portfolio with real estate bonds and shares. At WiSeed, a real estate project is funded on average in 8 days, and sometimes even within a few hours.
[clickToTweet tweet="Two leaders, WiSeed and Anaxago, account for more than 50% of the #realestate #Crowdfunding market in France" quote="Two leaders, WiSeed and Anaxago, account for more than 50% of the #realestate #Crowdfunding market in France"]
Next to the two leaders, a dozen of real estate specialists is making inroads. Platforms such as Lymo, the offspring of a regional real estate developer who pioneered the sector, Fundimmo, Homunity, Koregraf, and Immovesting. In addition, generalist platforms such as crowdlending leader Lendix also offer to their investors to finance real estate corporations.
Most real estate platforms are regulated within the framework specific to crowdfunding, meaning that they are either CIP (Conseiller en Investissement Participatif) for equity crowdfunding or IFP (Intermediaire en Financement Participatif) for crowdlending. WiSeed is an exception in that it is an Investment Service Provider and, as such, enjoys a broader scope but is submitted to more stringent regulatory requirements. More generally, observers report a trend among platforms to increase their capital and acquiring more heavily regulated status, combining, for example, the IFP and the CIP licenses. This upward trend increases the gap between the leaders and the platforms trailing behind.
Top 10 French real estate crowdfunding platforms

Platform

Regulatory Status

Regulated Real estate since

Projects

Value

Repaid

Wiseed

PSI

2014

123

€53,197,600

33 %

Anaxago

CIP

2014

83

€38,908,333

18 %

Lendix

IFP

2014

14

€15,875,000

7 %

Clubfunding

CIP

2015

30

€10,075,500

27 %

Lymo.fr

CIP

2015

29

€8,196,500

45 %

Fundimmo

CIP

2015

23

€7,734,900

26 %

Homunity

CIP

2016

22

€6,732,200

18 %

Koregraf

CIP

2015

17

€4,935,500

47 %

Proximea

CIP

2015

5

€3,490,000

20 %

Immovesting

CIP

2016

7

€2,932,000

–

Source : http://www.hellocrowdfunding.com/immobilier/ , September 2017
Residential Real Estate Development Financed Through Bonds
Since inception, the French real estate crowdfunding market has been quite focused on financing real estate development rather than rental investment. The former is namely more compatible with a crowdfunding regulation designed to foster entrepreneurial projects. 
The market is now slowly diversifying, with more renovation or fix and flip projects, and more funding directed at the general financing needs of real estate firms. But short-term real estate development financing still dominates and captures 74% of the funds raised in 161 campaigns in 2016. Rental investment still is almost inexistent.
The average size of a fund-raising campaign is €425,000 and tends to increase with the years. Two thirds of projects are residential real estate, but commercial real estate, hotels, assisted living facilities, student housing and wine estates are on the increase.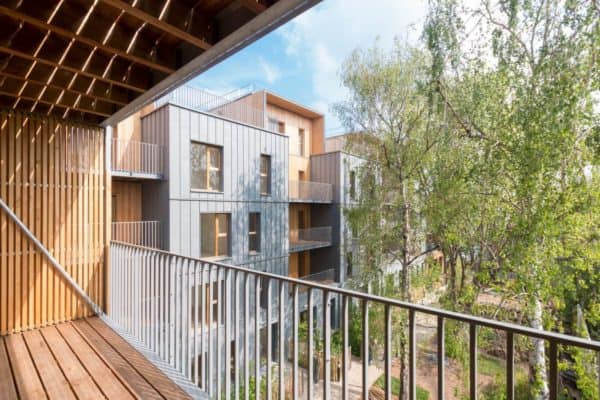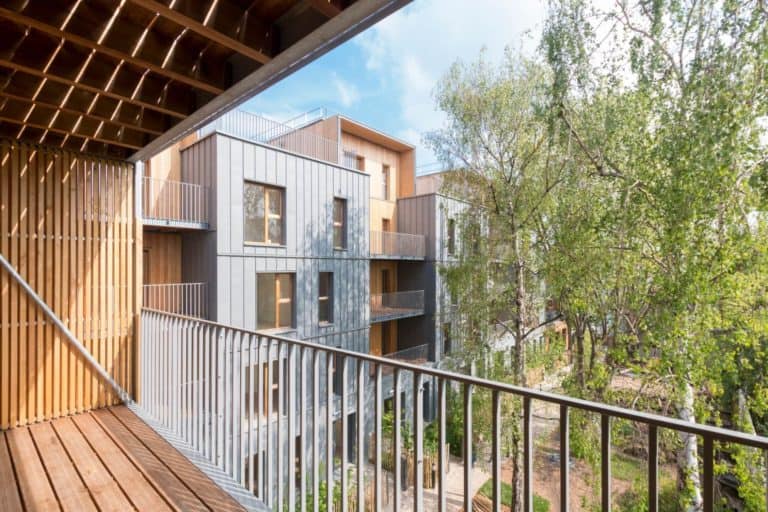 Observers also note changes in deal structures that make it harder than before to track and size of the market. Indeed, institutional investors and private club deals are increasingly coming into the mix, co-investing or financing projects alongside the public platforms. For these reasons the total alternative real estate market is estimated at more than €80 million, rather than above mentioned €68 million.
[clickToTweet tweet="Institutional investors are increasingly coming into the mix, co-investing alongside the public platforms #RealEstate" quote="Institutional investors are increasingly coming into the mix, co-investing alongside the public platforms #RealEstate"]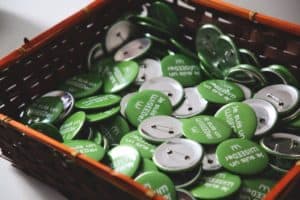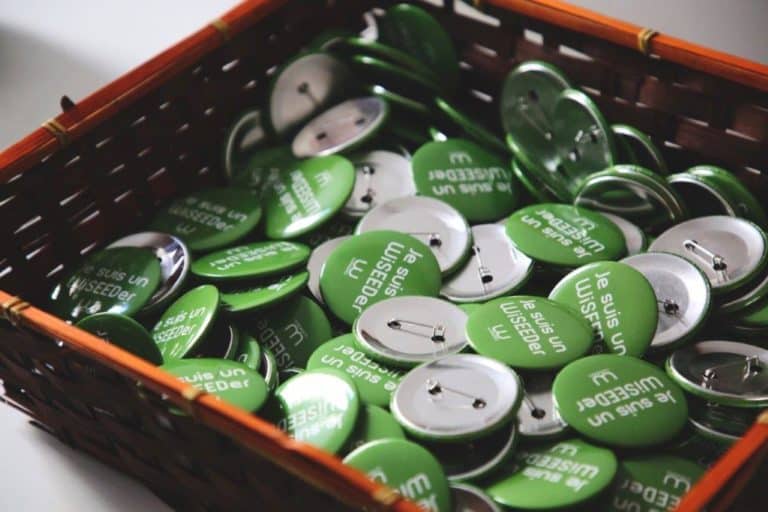 Still, retail investing is alive and well, with leader WiSeed enabling retail investors to participate with as little as €100, whereas most other platforms set the minimum investment at €1,000.
The range of interest rates offered have converged to an attractive rate of between 8% and 12%, with an average of 9.5%. Fees and commissions paid by the project owners vary, centering around 6.5% of the funds raised, plus set up and servicing fees, according to Celine Mahinc and Chloe Magnier. The majority of platforms do not charge fees to investors.
Bonds are the most common securities traded, they represent two thirds of the deals, ahead of shares. Up until now, the most common financing structure was a two-layer setup involving a special purpose limited responsibility company issuing bonds to provide equity funding to the real estate project's company. The trend is now to have only one limited liability project company directly issuing the bonds and financing the project.
The French Deliver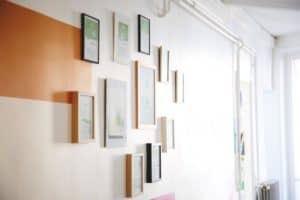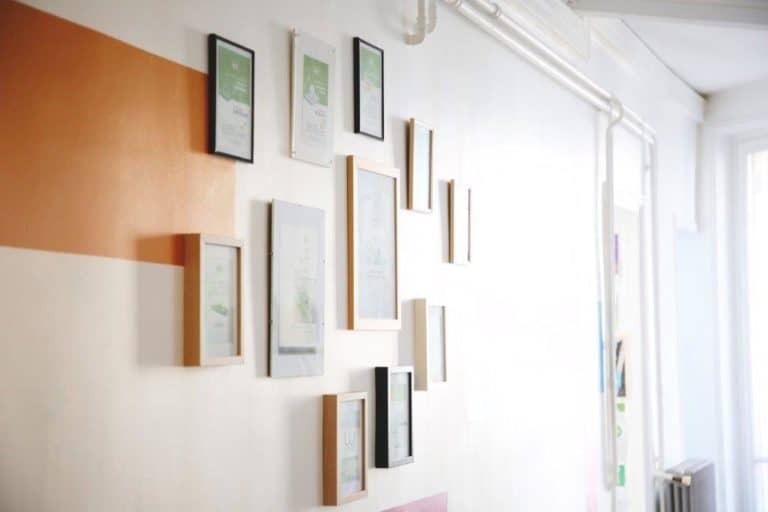 The main reason to be optimistic about the future of the French real estate crowdfunding sector is its performance so far. As Laurent Altmayer underlines, investors can now see the fast-growing number of positive exits.
Out of the 408 real estate crowdfunding projects tracked on Laurent's aggregator, 111 have positively exited, out of which 97% delivered the promised return (and two a superior one). Only 12, that is 3%, are in late repayment. Apart from one case of a developer's default that made headlines, the sector now has a positive track record. Its risks and rewards can be demonstrated to investors and project owners alike.
One potential cloud on the horizon is France's ever changing fiscal policy. The 2018 Financial Law that is currently being finalized contains two major taxation changes.
The progressive income tax currently applied to financial revenues will be replaced by a 30% flat tax. Concretely, households in the high-income brackets who are paying 44% to 62% in tax, social charges and "exceptional high-income contribution" on financial income will pay 30%

‒

a very substantial reduction!

The wealth tax which is based on all the assets owned by a household will be replaced by a property wealth tax which will only take into account real estate assets

‒

considered to be "non-productive assets."
Real estate crowdfunding bonds and shares should not be directly negatively impacted by these measures. As securities, they should benefit from the flat tax and fall outside of the scope of application of the property wealth tax. Still, the instability of the tax regime and the stigmatization of property wealth are unsettling.
[clickToTweet tweet="Germany has overtaken France as the Continental European leader in real estate #crowdfunding" quote="Germany has overtaken France as the Continental European leader in real estate #crowdfunding"]
Hopefully, real estate crowdfunding will not be shunned by the venture capitalist, corporate investment, public investment funds and institutional investors who support Fintech. Note that this summer, Germany has overtaken France as the Continental European leader in real estate crowdfunding. Even a later-bloomer than France, the German real estate crowdfunding market is currently growing exponentially.
---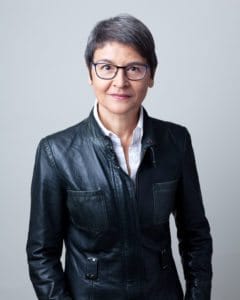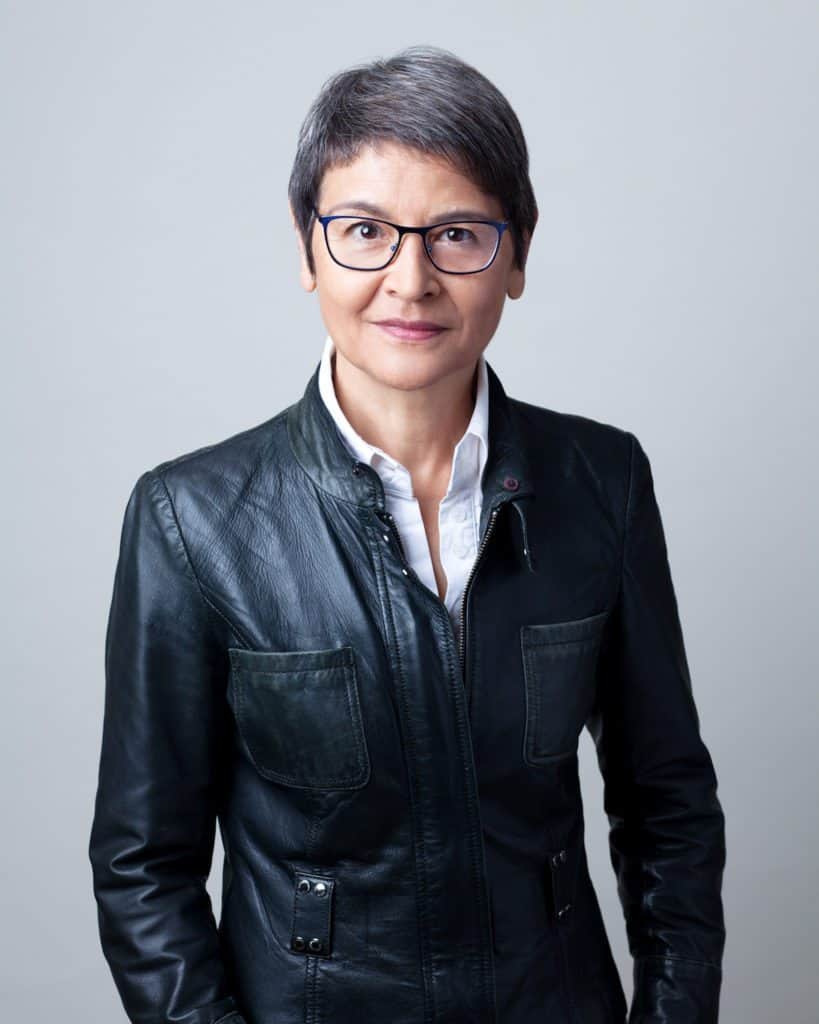 Therese Torris, PhD, is a Senior Contributing Editor to Crowdfund Insider. She is an entrepreneur and consultant in eFinance and eCommerce based in Paris. She has covered crowdfunding and P2P lending since the early days when Zopa was created in the United Kingdom. She was a director of research and consulting at Gartner Group Europe, Senior VP at Forrester Research and Content VP at Twenga. She publishes a French personal finance blog, Le Blog Finance Pratique.
---
Sponsored Links by DQ Promote