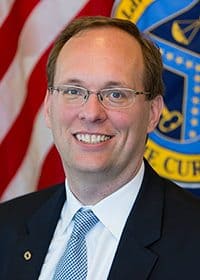 Acting Comptroller of the Currency, Keith Noreika, delivered a speech to midsize bank risk officers today that struck a positive note. The head of the OCC said there was much room for optimism as the regulatory pendulum has shifted away from the monolithic belief that more regulations means a better financial system. In fact this belief is far from the truth.
Noreika said he has been able to have conversations today that were practically impossible a few months ago as their is growing recognition that "we can't create a system so risk averse that we squeeze opportunity out of that system." The regulatory environment can both help and harm both old finance and newer Fintech firms.
Now the Comptroller firmly believes that a "healthy bank is a safe and sound one," a statement that no one would disagree with but the onslaught of regulatory overreach was punitive in recent years.
So what does Noreika mention?
How about, "proposals to minimize regulatory inefficiency, "right-size" regulation, and provide regulatory certainty in areas such as the "valid when made" doctrine that was erroneously decided in the Second Circuit's decision in Madden v. Midland Funding."
The MvM case has vexed online lenders for years.
The Volcker rule, another gift from Dodd-Frank, was on the list as being ripe for a fix.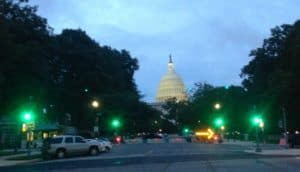 The Consumer Financial Protection Bureau's (CFPB) insistence to push forward with their final arbitration rule was mentioned too. The CFPB's ruling was in stark contrast to factual data (they collected) and made no-one happy except for the trial attorneys it is designed to benefit.
Noreika stated the obvious in advocating a harmonization of regulatory activity. The USA has created the most cumbersome and dysfunctional financial regulatory environment that would fill an old Soviet with pride. While falling short of requesting consolidation and rationalization of duplicated agencies, Noreika suggested;
"…to create a system of regulatory "traffic signals" to better coordinate activity of multiple regulators at a particular institution."
The Comptroller says there is interest from both sides of the aisle, in both the House and Senate, in creating meaningful regulatory reform. I say it is about time.