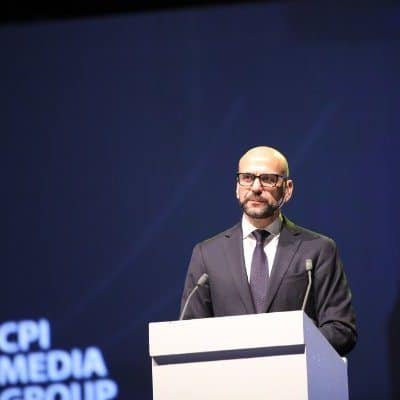 On Tuesday, Deutsche Bank announced it has started implementation for its Artificial Intelligence- Client Communication Center (AI-C³), which will be based on IBM Watson in the German language. While sharing details about AI-C³, the bank revealed:
"Deutsche Bank has completed successfully internal Proof-of-Concepts with the IBM partner and it is working on the deployment of an AI Watson Cognitive System. Artificial Intelligence is an Exponential Technology that offers solutions to the current main challenges of several industries from medical, to legal, to manufacturing, to services, to banking. Deutsche Bank has engaged IBM Watson for the development of a scalable personalized cognitive advisory model supporting the clients and the Bank´s advisors and employees in internal and external processes."
In regards to the advantages of AI-C³ that customers and employees will receive, Deutsche Bank explained:
"Our customers and employees benefit from Cognitive Analytics and Artificial Intelligence in several ways: Consultancy speed: Our customer's advisors can prepare their personalized discussions with our customers in a fraction of the time. Consultancy quality: Our customers are always better informed based on analysis of structured and unstructured data which are processed in order to provide the proper tailored solution with the highest probability of matching clients´ needs and expectation."
Roberto Mancone, Global Head of Disruptive Technologies and Solution at Deutsche Bank Private and Commercial Banking Division, added:
"Artificial Intelligence is a mature technology and Deutsche Bank is moving concrete steps in exploring and implementing it."
The launch of AI-C³ comes less than a month after Fintech platform iCapital Network entered into a purchase purchase agreement to acquire the U.S. Private Equity AccessFund Platform from the Asset Management division of Deutsche Bank.
As previously reported, the U.S. Private Equity Access Fund Platform is comprised of 33 funds representing a range of investment strategies and underlying managers with approximately $2.5 billion in invested assets and more than 7,000 domestic and international investors. The transaction is expected to close before the end of 2017. Terms of the agreement were not disclosed.