OpenInvest, an online investment advisor empowering individuals to drive social change with their dollars, today launched its first iPhone app that features "the world's first digital democracy," the ability to vote in the shareholder resolutions with a simple swipe. The Y Combinator and Andreessen Horowitz-backed socially responsible investing startup's patent-pending new feature aims to solve traditional challenges of proxy voting (a ballot cast by a shareholder in a company) through streamlined UX, curation and social sharing.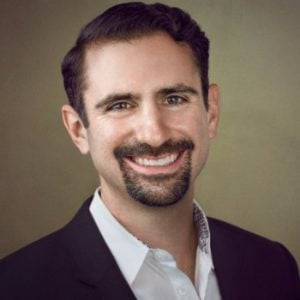 "Shareholders directly and indirectly own nearly 80 percent of U.S. equities, which means CEOs work for us," indicated OpenInvest co-founder and chief strategy officer Joshua Levin. "Until now, however, it has been virtually impossible to use this power. By unleashing the world's first digital democracy, we're putting the economy's most important decisions – whether to pollute or sustain the planet, whether to discriminate or diversify – at the fingertips of its rightful owners: you and me."
Investors have the legal right to weigh in on important company decisions, or "vote their proxies." Yet proxy voting participation is historically low for individual investors. During last year's proxy season, just 28 percent of outstanding shares held by retail investors resulted in votes, according to a report by Broadridge Financial Solutions. The process is currently extremely complex, with shareholders either blocked from using their power by fund managers, or overwhelmed by paper packets and obscure ballot measures.
[clickToTweet tweet="[email protected] discusses digital democracy & new @openinvestco app @fintechinsider_ @crowdfundinside" quote="OpenInvest CSO Joshua Levin: 'By unleashing the world's first digital democracy, we're putting the economy's most important decisions… at the fingertips of its rightful owners: you and me.'"]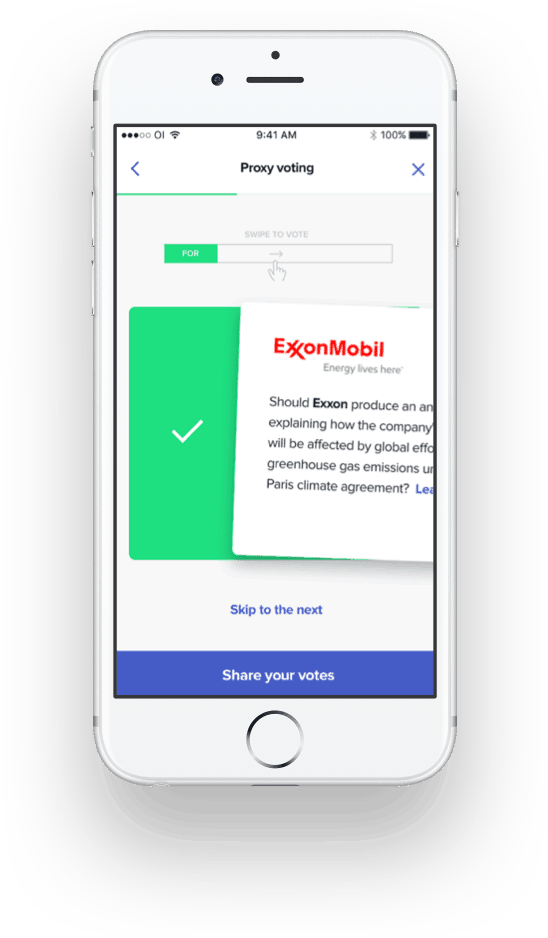 Using OpenInvest's app, individual investors may easily set up a low-cost market-performance investment portfolio tailored to their personal values. They then receive push notifications about corporate actions, divest-invest campaigns, and descriptions of the proxy votes that matter most to them. Users can swipe for or against an initiative  and then share with others. As users take actions, their portfolios auto-rebalance so they don't have to sacrifice returns. Users can view their real-time environmental and social impacts on their dashboards.

Proxy ballot measures typically include electing directors to the board, approving a merger or acquisition and approving a stock compensation plan. However, some of the most important votes include social and environmental issues, such as assessing climate change risk or issuing an anti-discrimination policy.

Sponsored Links by DQ Promote