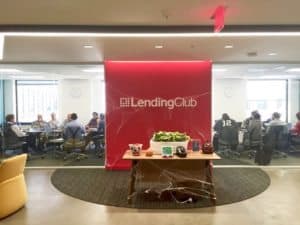 LendingClub (NYSE:LC) has filed an 8K with the Securities and Exchange Commission indicating it has entered into a Warehouse Credit Agreement on October 10th with "certain lenders."
In connection with the Warehouse Agreement, "LendingClub Warehouse" also entered into a Security Agreement with the Administrative Agent and the Collateral Trustee.
LendingClub Warehouse I LLC will provide a $250 million secured revolving credit facility which may draw upon from the Credit Facility closing date until the earlier of October 10, 2019 or another event that constitutes a "Commitment Terminate Date" under Agreement.
Proceeds under the Credit Facility may only be used to purchase certain unsecured consumer loans from LendingClub.
LendingClub will report Q3 earnings on November 7th after the bell at 5PM ET