Online lender OppLoans announced on Thursday it has appointed Andy Pruitt to the role of CTO. Pruitt is a renowned technologist and company founder. Pruitt is a hands-on technologist who has helped start and grow three Chicago-area software companies. He is founder of Data Anywhere, a data management company. The lending platform revealed that Pruitt will lead the development team to improve its site to offer borrowers faster, safer, and more responsible online borrowing. Jared Kaplan, CEO of OppLoans, stated:
"Andy Pruitt is the most well-rounded technology leader in the city of Chicago. This high-caliber addition to the team, in this critical role, is a powerful statement of our commitment to bringing safer and more advanced financial technology solutions to the underbanked community."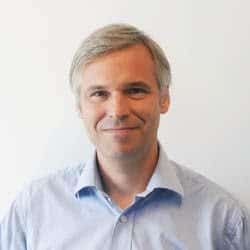 Pruitt went on to add:
"OppLoans' achievements in such a short amount of time speak for themselves: number 219 on the Inc. 500 list, the 14th fastest-growing company in Illinois, a 4.8 out of 5-star customer rating on Google and so much more. But what truly makes me excited to join this high-growth firm is the opportunity to help build a financial system that works for everyone. OppLoans is bringing a better loan to borrowers whose only options were payday and title loan products. I look forward to doing my part to making OppLoans' emergency bridge financing and credit building tools available to more working families."
OppLoans, which was founded in 2012, currently offers financial bridge products to the subprime consumer that are safer and more affordable than traditional alternatives. The company also awards $10,000 in academic scholarships annually, donates quarterly to employee-selected charities, and offers free financial education through its online university OppU.