iDisclose, a New York based legal technology platform, has announced that Michael Knox, President of private equity firm, Gold Ridge Asset Management, has joined the management team. Simultaneously, iDisclose announced that Knox has made an investment in the company. Specific details of the investment were not made available.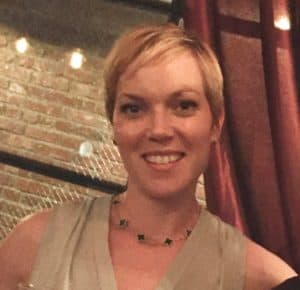 Knox is described as both an experienced investor and entrepreneur.  After 18 years as a portfolio manager in New York City, Knox founded and acted as CEO of a legal technology firm, Xtract Research. This company was sold in 2010 to a large publicly-traded European conglomerate.  Knox joins iDisclose as a Partner and will assist the existing management team in expanding the product offerings and scaling the business.
"Michael brings a wealth of experience in managing and scaling a business very similar to the current state of iDisclose, and we are thrilled to have him on our team," commented Georgia Quinn, CEO of iDisclose.
Knox said he was excited to join a team that consists of two of the most knowledgeable attorneys in the crowdfunding market.
"We expect to use our combined skills to build a top tier platform to assist all small business owners with their legal needs and to disrupt a market that is ripe for disruption."
iDisclose supports the legal filing and disclosure requirements of companies seeking to raise capital and is currently the legal backbone of several large equity crowdfunding sites, including Republic, Microventures and SeedInvest, with its simple to use technology platform designed to reduce legal costs for startups. iDisclose believes there is significant opportunity for Legaltech to reduce the inefficiencies and costs of legal services, particularly as they relate to small businesses and startups.  iDisclose was co-founded by Quinn and prominent attorney Doug Ellenoff. Quinn is a Senior Contributor to Crowdfund Insider.