London-based fintech startup Divido announced on Monday it has expanded into Germany. Founded in 2014, Divido describes itself as a young, fast growing, technology company in the process of changing the old school financial services sector.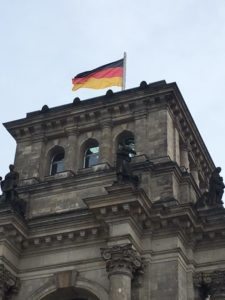 The company revealed that it allows merchants to offer their customers flexible finance, spreading the cost of any purchase over a period of time while the merchant gets paid in full right away. Divido also claimed that it is used by over 600 national and international retailers, lenders and payment intermediaries that want to offer customers the option to spread the cost of a purchase over time, while getting the goods or service straight-away. While sharing more details about the expansion, Divido CEO, Christer Holloman, stated:
"Some of our largest clients, such as BMW, are based in Germany. And for many of our UK clients, such as HTC, Germany is one of their largest European markets. Expanding to Germany is, therefore, the natural next step for us as we get ready to raise our Series A in the next few months."
Divido went on to add that with one single integration, multinational retailers and payment intermediaries will now be able to offer finance to over 140 million potential customers through its platform.