Pending US legislation titled "The Combating Money Laundering, Terrorist Financing, and Counterfeiting Act of 2017,″ seeks to update criminal money laundering and counterfeiting statutes. As written now, the bill impacts the utilization of any and all cryptocurrencies. Senate Bill 1241, sponsored by Senator Chuck Grassley, will define anyone issuing, redeeming, or cashing Bitcoin as a financial institution, mandating them to comply with the Bank Secrecy Act thus requiring them to adopt the same formal reporting procedures as financial institutions for the purpose of reporting suspicious financial transactions. The Bitcoin Foundation is concerned with the impact the legislation may have and is asking for donations to lobby against it.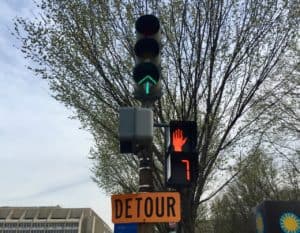 The bill's current language has the effect of requiring anyone who would be considered an "issuer, redeemer, or cashier" of virtual currencies to comply with all money laundering reporting requirements. In a pass the buck move, the bill also demands that the U.S. Customs and Border Protection submit to Congress a report detailing a strategy to interdict and detect prepaid access devices, digital currencies, or other similar instruments, at border crossings and other ports of entry for the United States. So how do stop Bitcoin and other crypto from zipping across geographical borders? Good question. Shut down the internet perhaps? Hmmm.
[clickToTweet tweet="So how do stop #Bitcoin and other crypto from zipping across geographical borders?" quote="So how do stop #Bitcoin and other crypto from zipping across geographical borders?"]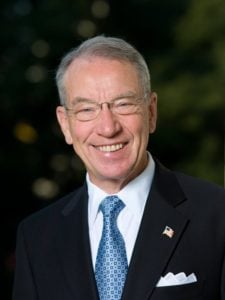 The Bitcoin Foundation says the current bill does not define cryptocurrencies, creating uncertainty for any business working with cryptocurrencies and blockchain technology. It is unclear whether someone executing a peer-to-peer transfer or whether virtual currency wallet companies facilitating the transfers would be considered a "financial institution." Similarly, it is unclear whether a Bitcoin miner would be considered an issuer because they are creating new bitcoins.
The Bitcoin Foundation has suggested several edits for Senator Grassley's staff to consider. These include:
Propose a tighter definition of virtual currencies than is currently the case in the ULC model act, to ensure that the bill is impacting only "virtual currencies" and nothing else, such as non-financial uses of the blockchain technology.
Propose a threshold level under which start-up businesses would be excluded from the statutory requirements. Without an exemption for start-ups, small start-ups and even larger ones would be subject to significant barriers to entry in the sector. Only large financial institutions will be able to participate. Additionally, many start-up businesses might decide not to enter the US at all and instead only operate overseas which would essentially kill any business potential for cryptocurrencies and blockchain technology in the US.
Grassley, a Republican and ostensibly pro-business, should take the point on entrepreneurship and innovation to heart. In a world of unintended consequences, the bill may cripple the emerging cryptocurrency ecosystem and stifle promising startups. No one wants to support crooks and terrorists but it appears the language of S1241 needs a trip back to the drawing board.

The most recent version of the bill is below.

[scribd id=362680200 key=key-c81sVJrmdp6Uza5LFTKJ mode=scroll]

Sponsored Links by DQ Promote