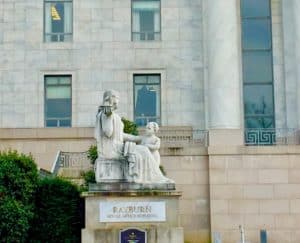 The House Financial Services Committee, Subcommittee on Capital Markets, Securities, and Investment, has scheduled a hearing to discuss, "Legislative Proposals to Improve Small Businesses' and Communities' Access to Capital". This hearing, which will be live streamed on the HFSC site, is scheduled to take place this Friday, November 3, at 915AM.
This panel includes the following witnesses:
Mercer Bullard, Butler Snow Lecturer and Professor of Law, University of Mississippi School of Law
Michael Gerber, Executive Vice President, Corporate Affairs, FS Investments
Patrick J. McCoy, Director of Finance of the Metropolitan Transportation Authority of New York, on behalf of the Government Finance Officers Association
Tom Quaadman, Executive Vice President, Center for Capital Market Competitiveness, U.S. Chamber of Commerce
Paul Stevens, CEO, Investment Company Institute
The hearing expects to examine the effect regulation has on small business and community financing in the U.S. capital markets and, more generally, regulatory burdens that affect capital formation, job creation, and economic growth for small businesses.
The Subcommittee also will examine the following legislative proposals relating to these matters:
H.R. 2319, the "Consumer Financial Choice and Capital Markets Protection Act"
H.R. ____, the "Small Business Credit Availability Act"
H.R. ____, the "Expanding Investment Opportunities Act"
Sponsored Links by DQ Promote