Earlier this week, The CME Group announced the upcoming launch of Bitcoin Futures, an event that should drive both liquidity and overall acceptance higher for the popular cryptocurrency. The creation of Bitcoin Futures by CME, the world's leading and most diverse derivatives marketplace, is a significant validation of BTC as an investment vehicle. The announcement by CME comes just as the price of BTC has skyrocketed to over $7000 per coin.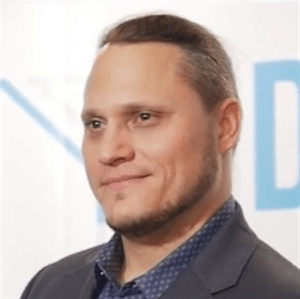 Crowdfund Insider spoke with David Johnson, CEO and Founder of Latium, about the Q4 Bitcoin Futures launch. Johnson called Bitcoin Futures "one of the biggest announcements in the industry since Bitcoin was created;
"This will slowly change the financial industry's narrative on Bitcoin from being a tulip crazed Yeti to a real financial asset," said Johnson. "The long term impact will be world-changing. This opens the door for any business to use Bitcoin as a tender without worrying that their margins will be eroded by market volatility.  For people in the crypto space this idea might sound foreign, but to a business operating on 10% profit margins this is life and death. As new businesses enter the industry, global acceptance can follow. Ultimately this is the first of many steps to solidifying Bitcoin as the world currency it has the potential to be."
Johnson also commented on how Bitcoin Futures is being developed:
"Bitcoin Futures being regulated by the CFTC helps remove the uncertainty of dealing with an unknown 3rd party exchange. The concern of an exchange going belly up, getting hacked or just taking the money and running is mitigated dramatically by trading Bitcoin futures.  One of the biggest protections comes from hedging risk against market volatility. Access to Bitcoin shorts allows anyone to hedge instead of just exiting the market and trying to reenter (increasing market volatility), this is a huge win for Bitcoin traders."
In regards to the future of bitcoin currency, Johnson added:
"The future of crypto currency is very bright indeed. As acceptance grows and integration with existing financial infrastructure increases, Bitcoin has the ability to change the narrative on what currency is and what it can be."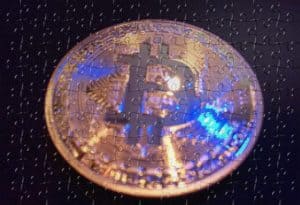 Latium is a tasking platform that combines an AI-based user reputation score with a "one-to-many" task relationship structure. The company recently announced plans to launch a token sale of its Latium LATX cryptocurrency and revealed that the LATX cryptocurrency will allow users to participate in Latium's tasking platform, which matches task-makers with task-doers anywhere in the world. Latium is backed by its advisor, John McAfee, who is the controversial founder of the first commercial anti-virus security software.
Latium is planning to use proceeds of the token sale for the development and maintaining of its tasking platform, which the company plans to launch in the first quarter of 2018. Although supported by McAfee, Latium without its critics. The ICO is set to go live on November 15th and with a goal to raise $20 million