There is a growing number of women in the finance industry – even more so in alternative finance. The UK, via HM Treasury's Women in Finance Charter, is actively pursuing the promotion of women executives in this vitally important sector of business.
According to HM Treasury, there are now over 160 firms signed up to the Women in Finance Charter. HM Treasury's Women in Finance Charter asks financial firms to commit to four actions to prepare female talent for leadership positions. Over 600,000 employees in the UK – over half of those employed in financial services – are now covered by the plan according to the UK government.
Today the initiative is announcing 26 new companies that have jumped aboard, including the high profile Fintech Funding Circle. Since the Charter was launched, 120 financial services firms have committed to have at least 30% women in senior roles by 2021 and of those, 40 firms have committed to a 50/50 gender split in senior roles by 2021.
"This is another excellent group of signatories to the Women in Finance Charter," commented Economic Secretary to the Treasury, Stephen Barclay. "Their actions, alongside those of the other signatories, have the potential to make the UK's pre-eminent financial services sector more representative and more inclusive. I'm keen to see even more firms follow their example and make a positive, public commitment to improve gender balance in our financial services."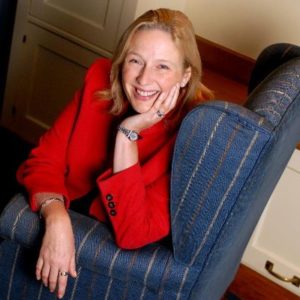 Jayne-Anne Gadhia, CEO of Virgin Money and the government's Women in Finance Champion, said she was delighted to have 162 companies agreeing to the Women in Finance Charter. Gadhia believes improving the gender balance in financial services will boost productivity and profitability.
"To drive change, the Women in Finance company signatories have collaborated to share best practice on these ten positive actions, which are now freely available through the 'Women in Finance App' which is launched today," said Gadhia. "I believe this innovation will help drive improved gender balance throughout the Financial Services industry."
The Women in Finance Charter is available here.

Sponsored Links by DQ Promote