Real estate crowdfunding platform PeerStreet announced on Monday the launch of its new lender platform. According to the company, lenders may now access detailed Property Valuation Reports that allow them to analyze property data and adjust property details to generate highly accurate valuations that reflect current or future market conditions. The data that makes this possible is licensed by PeerStreet from HouseCanary, a provider of real estate valuation data and analytics.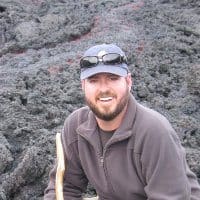 While sharing more details about the Lender Platform, Brew Johnson, Co-Founder and CEO of PeerStreet, stated:
"Currently, our platform is a robust secondary marketplace for lenders. We've purchased over half a billion in loans from local lenders, but we see great value in developing practical tools to grow lenders' businesses beyond providing capital to them. In addition to providing lenders granular data via valuation reports, we also offer standardized loan documents, submarket data and potential borrower leads."
Speaking about his experience with the new platform, T.R. Hazelrigg IV, President & Co-Founder of Avatar Financial Group, shared:
"The valuation reports are very valuable to me and my business. The tool is helpful in confirming our value assumption, which I've been able to utilize with properties we are currently evaluating. I will run these reports moving forward to complement my analysis of investments."
Brett Crosby, Co-Founder and COO of PeerStreet, also commented:
"This is exactly what we want to support. By supporting the ecosystem of private lenders through capital, technology and resources, we want to make lending local again. Our business model is unique in that it isn't competitive to lenders. Our presence benefits the existing ecosystem's participants. We're approaching this space with a model I've applied previously in my tech career at Google and even before that. This is just the beginning of PeerStreet unveiling tools to help local lenders become more competitive in their markets."
PeerStreet added it is providing this service to lenders free of charge through the Lender Platform. The company now bring new lender on each week and is looking to expand the relationship with private lenders. It has transacted with more than one hundred lenders in over 34 states. See the images of the lending platform below.