Tokyo-based SoftBank Corp. announced on Monday it has launched the third round for its SoftBank Innovation Program, which is a program that seeks a wide range of innovative solutions and technologies from around the world to consider for commercialization.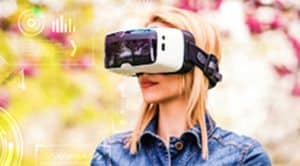 SoftBank stated that the innovation program aims is to create new value by combining the innovative solutions and technologies of other companies with SoftBank's own resources.
"SoftBank selects applications that it deems to be innovative and superior and then provides funding for prototype development, environments for test marketing and other forms of assistance. Based on the test marketing results, SoftBank considers product or service commercialization. In addition, starting with this round, SoftBank may also consider investing in applicant companies."
The third round of the SoftBank Innovation Program is open to five categories, which are Artificial intelligence (AI) as a Service, Disrupt, EdTech, Home, and Augmented Reality (AR) / Virtual Reality (VR)—and applications will be accepted at the SoftBank Innovation Program official website.
Applications are now open and will close on January 16th. SoftBank added that the Program's submissions will be accepted from organizations of all sizes, from startups to big corporations, and also from any country.