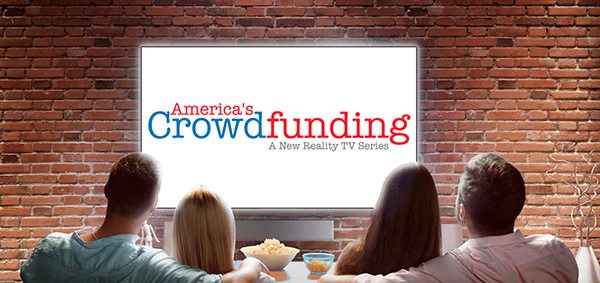 On Tuesday, America's Crowdfunding, LLC, and EquityBender, LLC announced they are creating a new reality TV series that features equity-based crowdfunding. According to the duo, TV production will be handled by Browning Production and Entertainment, Inc., a leader in producing reality TV series which have appeared on numerous cable networks. Filming will commence this upcoming winter, with the show expected to premiere on a national TV network in spring 2018.
America's Crowdfunding is described as a one-hour TV show that features up to 4 start-up companies. Each company's founder presents their business model, products, and services in front of a panel of judges. The show may also feature some of presenting companies on its website for viewers to learn more with a link to EquityBender's portal with more detailed information and an option to make an online equity investment. While sharing more details about the show, Sandy Goldman, Co-Founder and President of America's Crowdfunding, stated:
"We are excited to bring equity-based crowdfunding to the masses where TV viewers can invest alongside a panel of judges for as little as $100 with their credit card."
Kevin Maloney, Co-founder and CEO of EquityBender, also commented:
"For the first time in nearly 50 years, under the JOBS Act of 2012, average consumers like me and millions of millennials at home or on-the-go can now easily invest small amounts of capital to support early stage companies they believe in. Consumers know what they want, and while there are risks with any investment, our goal is to create a fun, engaging, and transparent environment for small investors to access and review important company information, commit a few hundred dollars, and receive actual equity in the companies with products and services they feel most passionate about."
America's Crowdfunding creators are now currently seeking early-stage media, technology, and consumer companies with customers and revenue to apply now to be considered for the show. Selected companies will also engage EquityBender as the funding portal for their online offerings. Each company can raise up to $1,070,000 per year under Title III of the JOBS Act and Regulation Crowdfunding.