Atlantic Capital Bank announced on Monday it has appointed Chris Stanley as its new Vice President of Fintech Industry Banking to lead its fintech banking practice. According to the bank, Stanley has over 17 years of experience in corporate banking and supporting technology companies. Prior to joining Atlantic Capital Bank, Stanley held various operations and finance roles with tech companies, with most recently servicing as Vice President of Finance for FINSYNC, an Atlanta-based fintech company.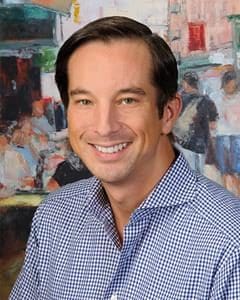 While sharing details about his new role, Stanley stated:
"I'm thrilled to be part of the next chapter of Atlantic Capital's growth story. We are excited to provide fintech companies across the Southeast a new banking partner that understands their market, target customers and their day-to-day operating requirements."
Nathan Ottinger, Senior Vice President of Atlantic Capital's Payments Industry Banking team, also commented:
"Atlanta is increasingly becoming a global fintech hub and Chris is uniquely qualified to serve our growing portfolio of fintech clients. We are excited to have Chris on the team and our clients and partners are excited to be working with such a knowledgeable and thoughtful banker."
Stanley added:
"As a tech banker, I always felt that I understood my clients well, but having been on the inside these last five years has given me a different and unique perspective that I am now leveraging to help our clients execute their growth plans and achieve success."
Stanley is notably active in the Atlanta tech community, most recently having served as Chair of the MIT Enterprise Forum of Atlanta.