On Monday, New York University's Stern School of Business announced it secured $8 million to establish The Fubon Center for Technology, Business, and Innovation. The funds were given by alumnus Richard Ming-Hsing Tsai (MBA '81), Chairman and CEO of Fubon Financial Holding Co., Ltd. together with Fubon Financial Holding Co., Ltd.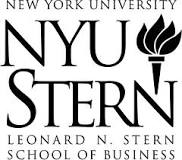 According to the school, The Fubon Center will serve as the School's hub to support, facilitate and enhance cross-disciplinary collaboration among its existing areas of excellence in technological innovation, such as Fintech, Business Analytics, Technology, and Entrepreneurship.
"As a new nexus for continuous innovation at Stern, The Fubon Center will serve to strengthen and build industry ties, focusing on cutting-edge research that creates impact for business. The Fubon Center will also help shape future coursework to align with a rapidly evolving business landscape. Additionally, The Fubon Center will help foster academic collaborations between Stern and National Taiwan University, Tsai's undergraduate alma mater."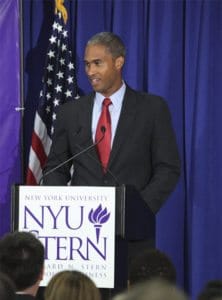 Peter Henry, Dean, NYU Stern School of Business, stated:
"Technology demands that companies, regardless of industry, be nimble, adapt and innovate at an unprecedented rate. Thanks to the generosity and inspiration of our alumnus Richard Tsai, we can help transform these challenges into exciting opportunities, staying as relevant to the new economy as we are to Wall Street."
Stern added that the establishment of The Fubon Center for Technology, Business and Innovation is the latest in a series of new initiatives at the intersection of technology and business that Stern has introduced over the past 18 months. The school claims to be the first among top business schools to deliver a course on the blockchain in 2014.
This past May, Stern launched a Tech MBA, a one-year specialized MBA program that integrates business with technology coursework, as well as experiential learning projects with companies through its Stern Solutions programming.