Kabbage, Inc., a global financial services, technology and data platform serving small businesses, has extended over $4 billion to more than 130,000 small businesses, serving the largest customer base than any online small business lender. These landmarks represent an approximate 30-percent increase in total funding and total customers served since the company's last milestone announcement in April 2017. With over 1.5 million live data connections with its customers, Kabbage's high growth is attributed to its fully-automated lending technology as it continues to be a trusted lending partner to tens of thousands of small businesses across all industries in all 50 U.S. states.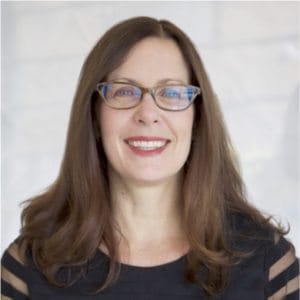 "Our success is rooted in never losing sight of the customers' needs and in building a team that believes in, and acts upon, the company's vision," said Kabbage co-founder and president, Kathryn Petralia. "With Bob as COO, we have a seasoned leader with a shared dedication to our vision and a proven record of successfully leading rapidly scaling companies."
Robert Sharpe joined the company as its new chief operating officer. Sharpe has more than 20 years of executive leadership in North America, Europe and Asia. He has successfully held various C-level positions, including president, chief executive officer and chief operating officer with multiple global consumer goods companies, each serving tens of thousands of customers and generating billions of dollars in revenue. With an additional ten years of commercial banking and corporate finance experience, Sharpe will be responsible for Kabbage's continued growth and operational oversight as the company expands internationally and scales its services to serve more and larger small businesses.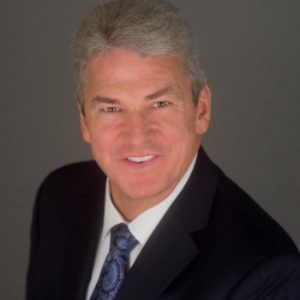 "Having focused on delighting customers, product innovation, operational excellence and global expansion throughout my career, I am excited to contribute the benefits of these experiences to Kabbage's mission of driving small business success," said Sharpe. "Thanks to the vision and leadership of co-founders, Rob Frohwein and Kathryn Petralia, Kabbage is a well-established leader due to its unrelenting focus on customer experience, technology innovation and creating an unmatched culture."
To recap, during 2017, Kabbage reached major milestones, including:
Raising $250 million, the largest equity raise in the small business lending industry to date
Expanding the industry's largest international network of global-bank partnerships with launches in France and Italy
Securitizing $550 million and finalizing a $200 million revolving credit facility each with investment-grade ratings to fuel future small business lending
Receiving some of the most well-respected awards in the industry: KPMG 2017 Fintech100, Deloitte 2017 Technology Fast 500TM, CB Insights Fintech 250, Forbes 100 Most Powerful Women 2017 (Kathryn Petralia)
"With 130,000 customers and counting, our mission is to make running a business as easy as possible so small business owners can focus on pursuing their passion instead of business operations," commented Petralia via email when asked about 2018 plans for growth. "To that end, we expect 2018 to be a watershed year as we continue to give our customers access to the funds and tools they need to succeed."
'We expect 2018 to be a watershed year as we continue to give our customers access to the funds and tools they need to succeed,' commented Kabbage CFO Kathryn Petralia.
Click To Tweet
Headquartered in Atlanta, Kabbage is funded and backed by leading investors, including SoftBank Group Corp., BlueRun Ventures, Mohr Davidow Ventures, Thomvest Ventures, SoftBank Capital, Reverence Capital Partners, the UPS Strategic Enterprise Fund, ING, Santander InnoVentures, Scotiabank and TCW/Craton. All Kabbage U.S.-based loans are issued by Celtic Bank, a Utah-Chartered Industrial Bank, Member FDIC.