Finnish crowdfunding and peer-to-peer lending platform Fellow Finance announced on Tuesday it received payment institution authorization from the Financial Supervisory Authority of Finland. The online lender claims it is the first funding platform to receive this type of authorization, which will notably enable Fellow Finance to provide new services to its consumer and corporate customers, to expand its services further in Europe and to utilize the new payment service directive (PSD2) in the development of Fellow Finance service.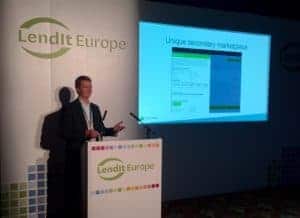 While sharing more details about the authorization, Jouni Hintikka, CEO of Fellow Finance, stated:
"Applying for the payment institution authorization as a part of our international strategy and product development was one of our milestones on our way to become the leading crowdfunding platform in Europe. Together with the new upcoming PSD2 directive the payment institution authorization opens up new opportunities in the evolving banking service environment."
Hintikka then added:
"Our payment service authorization is also a natural step towards clear operating environment which in turn increases trust, credibility and confidence in crowdfunding and peer-to-peer lending as an alternative investment and financing option."
The payment institution authorization announcement comes just a few months after Fellow Finance announced it launched in Germany with the help from Wirecard Bank.  The online lender revealed that Wirecard Bank is supporting its entry into the country by placing the bank's German full banking license at its disposal and enabling a complete digital credit process.
Fellow Finance noted Wirecard Bank will support it in the scoring of potential borrowers and carrying out payment transactions in the future. Which means that end consumers in Germany will be able to quickly apply and raise a loan in competitive interest rate.