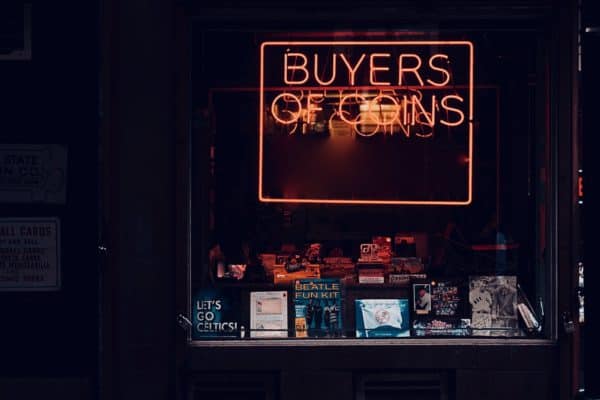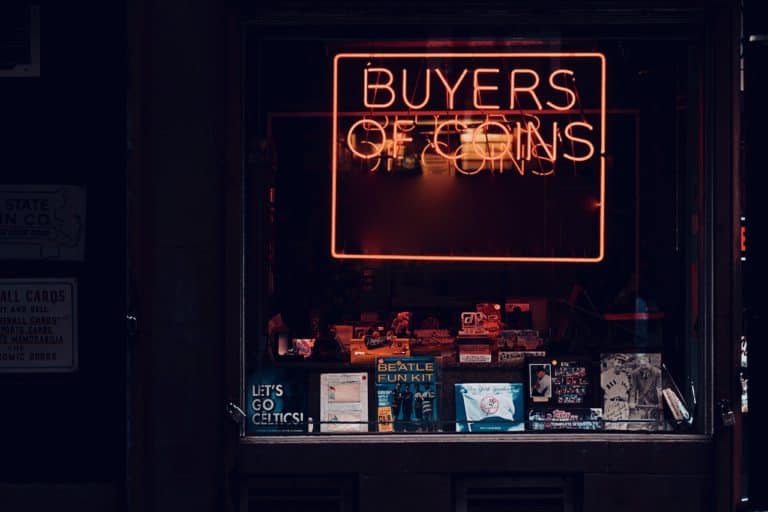 Republic, a Reg CF crowdfunding platform, listed its first Initial Coin Offering (ICO) this past week. Republic Crypto offered the security in conjunction with CoinList that is hosting the offer for accredited investors under Reg D (506c). Both CoinList and Republic are the creation of team AngelList so there remains a tight relationship between everyone involved. The PROPS token, by YouNow Services, is the first ever, combo Reg CF – Reg D ICO. Launching a side-by-side Reg D – Reg CF crowdfunding offering has become commonplace on most platforms simply due to the fact Reg CF is encumbered with a cap that is too low (and other issues) and is not conducive for larger single investments. Many early stage companies need more than the $1.07 million cap. Raising money from under two different securities exemptions is a quick work-around to solve this challenge.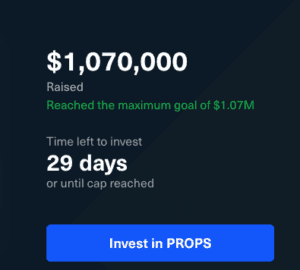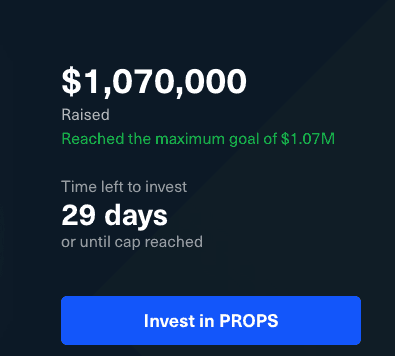 PROPS, by the way, is tackling a big challenge in the digital media space. Today, so much media is shared and consumed on just a few big social platforms (looking at you, dear Facebook…). These big platforms also Hoover up all of the earnings and associated data (which is then resold – again and again). PROPS wants to right this wrong to the consternation of Mark Zuckerberg. This first "many-to-many video infrastructure", PROPS creators and developers can be rewarded in PROPS digital currency thus cutting out the Facebook (and others) middle man. So adios to them.
There have been many hot ICOs that have raised millions very quickly, such as Filecoin that raised $135 million on CoinList in just 60 minutes. You read that right. Under. One. Hour. (This is most certainly was some sort of record.)
The PROPS Reg CF ICO sold out on Republic Crypto in under 4 hours in an impressive display of (retail) investor demand. This may have been indicative of the already established community that is measured in the tens of millions who are expected to rocket PROPS transactions on day one of issuance.
The offering on Republic suffered from some server overload, according to one investor that shared their experience. Apparently, it was hard to access the investment page on Republic as too many investors wanted in too fast and many aspiring investors were left out of the offer. PROPS on Republic probably could have sold out sooner. Certainly a learning experience for the Republic team and one that merits a bigger tech stack before they list the next tokenized security.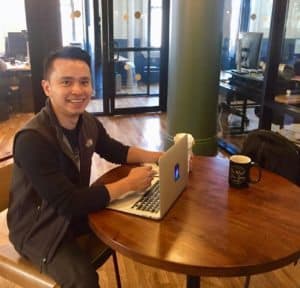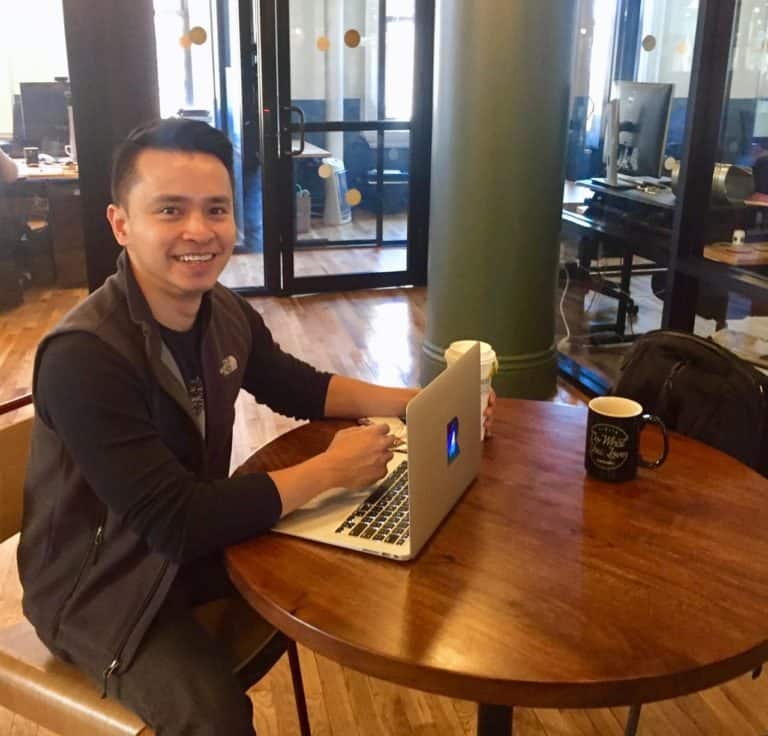 Crowdfund Insider spoke to Republic CEO and co-founder Kendrick Nguyen about their first ICO. We asked if they expected such a blitz to purchase this digital asset. Kendrick said yes, they did anticipate heightened demand;
"Interest from the retail public in supporting credible Blockchain projects is quite high," said Nguyen. "Combined with PROPS' community of millions and their team's ability to execute, it wasn't a surprise at all."
Another item of note was the fact Republic created an entirely new security structure for the PROPS ICO and, of course, future token offers. The offering on Republic Crypto was a "debt offering, with principal plus 20% interest payable by Tokens (PROPS) in lieu of cash," using the newly minted Token Debt Payable by Assets structure or Token DPA.
In the specific instance of PROPS, the company will pay back investors (Token DPA holders) with PROPS Tokens plus a 20% premium. If within the first two years the company believes it is unable to execute on the PROPS token, it may repay the debt amount back – minus any interest. The plan is to hold 80% of cash raised in escrow and investors under the Reg CF offer may demand a refund within 60 days of the close of the offer at 80%.
There is a more concise explanation of the security here and a copy of the generic Token DPA is embedded below, but we asked Nguyen why they created a new security just for Republic Crypto?
"Given that Blockchain is still poorly understood and crypto as an asset class is highly speculative, we believe unaccredited investors need some added protection beyond the standard SAFT structure for accredited investors," shared Nguyen. "Furthermore, everyone understands how a loan or a debt works, whereas it takes more for people outside the venture world to understand the concept of a SAFE – or its derivative, a SAFT."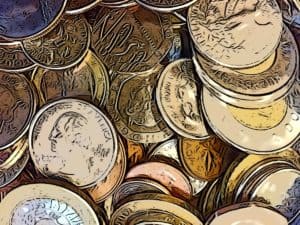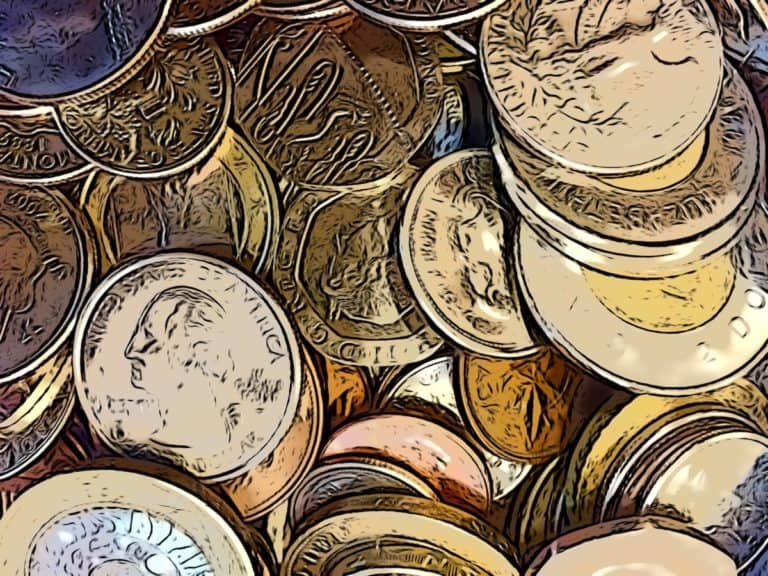 A SAFE is a "Simple Agreement for Future Equity" and a SAFT is a "Simple Agreement for Future Tokens". The first is widely used in early stage investing (and is like an option) and the SAFT is the most common structure in the ICO world. Different platforms have different structures with each security structure so always do your homework before you ever invest a dime anywhere.
We asked Nguyen when they expect the next ICO on Republic Crypto and he said between now and early January so they must have on already on deck.
And will every single ICO on Republic Crypto be cross-listed? Nguyen said that is not planned;
"Not all, but there should be a number of concurrent listings, as well as back-to-back listings, on CoinList and Republic Crypto in the coming months."
Digital assets as investments and tokenized securities are creating a new world order in capital formation for early stage companies. The sector is quickly moving away from the wild west environment populated by far too many scams or offerings that will immediately fall flat. Platforms like Republic, CoinList, and others, are leading the charge to create a regulated and secure ecosystem that investors can trust – if they are willing to shoulder the risk.
Thank you for participating in @PROPSproject, our first offering on @RepublicCrypto. We were blown away by the community's interest and were oversubscribed in just a matter of hours. In 2018, we'll announce more offerings, so please stay tuned for upcoming opportunities to invest

— Republic Crypto (@RepublicCrypto) December 13, 2017
---
Republic Token DPA 2

---
Have a crowdfunding offering you'd like to share? Submit an offering for consideration using our Submit a Tip form and we may share it on our site!

Sponsored Links by DQ Promote