Less than one year after securing $13 million during its Series A funding round, Aussie fintech startup Airwallex announced it has received an $8 million investment from Paul Bassat's Square Peg.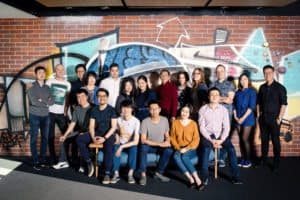 As previously reported, Airwallex was founded in 2015 and describes itself as a foreign exchange market that makes and crosses border payments on Asia-Pacific markets. The company explained that it facilitate international money transfers through a combination of payment collection, foreign exchange, and local payment distribution. Co-Founder and CEO of Airwallex, Jack Zhang, recently stated:
"The continued growth of international trade and the global economy rely on efficient cross-border transactions. Our mission is to eradicate the burden of international payments so that businesses can transact across borders with ease. Armed with a growing number of financial services licences and partnerships across numerous jurisdictions, we aim to make international payments as cheap and simple as domestic payments."
While sharing details about the company, Zhang also shared with the Financial Review:
"AirWallex has got a completely different set of customers, like online marketplaces or travel agents which are processing these payments at scale, but they have a similar API-led approach to the big problem they are solving."
Zhang also noted that Square Peg's investment will allow the company to focus on growth. The media outlet did note that AirWallex has only received $14,803 revenue in the year to June 30, 2017, but Zhang has clarified that the platform did not launch until May and did not sign up its first major institutional client until July. AirWallex is supported by high profile investors including Tencent, Sequoia, and MasterCard.