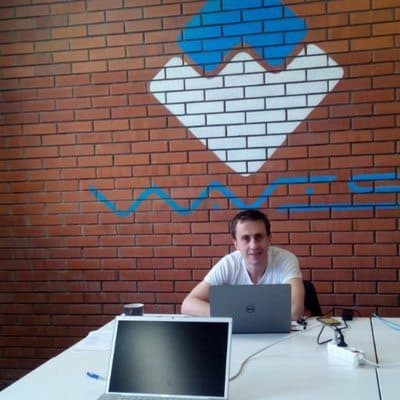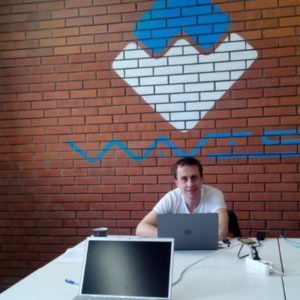 Founded in 2016 by CEO Alexander Ivanov, the public blockchain platform Waves has recently begun its global expansion with a permanent presence in Amsterdam as well as Moscow, thanks to its strategic partnership with Primalbase. The Berlin office has already been opened and Waves will shortly be establishing a team there too.  New offices are slated (February 2018), Singapore (Q1 2018) and New York (Q2 2018).
Waves has also launched WavesLab, a blockchain technology incubator that will focus on pre-ICO startups and teams who are creating disruptive solutions to real-world problems using the Waves Platform's infrastructure. Ensuring that a project is well-funded is critical for its long-term success; securing early funding is a strong indicator to the market that a project is worth backing with additional tranches of investment at its public sale. To this end, Waves Lab will provide seed funding of up to $300,000 for the right initiatives.
[clickToTweet tweet="[email protected] #waveslab @sasha35625 #digital assets #fintech #incubator @crowdfundinside @fintechinsider_" quote="'We're not resting here at Waves: this is just the beginning. Over the course of 2018 we'll be holding more events, launching new tech and services and initiatives – not least our Waves Lab incubator…'"]
Further, Waves is committed to maintaining best practice for the ICOs held on its platform wherever possible. WavesLab will provide extensive assistance in this area, including the token model and its legal implications, as well as the content/language of the white paper and website landing page; a full set of legal documents including Token Purchase Agreement, Terms of Use, and Privacy Policy; and finally consultation on any relevant legal aspects of the project by external attorneys with experience of supporting ICOs. Waves Lab will also provide a series of advisory services covering elements of the business case, share its range of contacts within the wider crypto and blockchain industry, leveraging connections to help projects expand their reach in the blockchain world and provide PR and marketing.
[clickToTweet tweet="[email protected] #waveslab @sasha35625 #digitalassets #crypto @fintechinsider_ @crowdfundinside" quote="Waves Platform Launches WavesLab Incubator: 'Ride on Waves!'"]
Why expand into Amsterdam? As an infrastructure and business partner, Waves has a long-standing relationship with Primalbase. Just last week Waves launched its flagship Client 1.0 at Primalbase's Amsterdam office. Ralph Manheim, the company's COO, gave a presentation at the event. In addition, the WavesNode project run by Jarno Hogeweg and Rob van de Camp, is located in the Amsterdam base and will continue to represent the platform in the Netherlands. These relationship aim to provide Waves opportunities to establish new bases in more key business/blockchain hubs around the world in the near future, as the platform launches new technology such as Waves Client 1.0 and WavesLab.
"I'd like to say a big 'Thank you' to everyone who made it to the Waves Client 1.0 launch event in Amsterdam last week, and particularly to Primalbase for hosting us in their offices. It was a great time and fantastic to see some familiar and new faces," noted Waves Platform Founder and CEO Ivanov via email. "We're not resting here: this is just the beginning. Over the course of 2018 we'll be holding more events, launching new tech and services and initiatives – not least our Waves Lab incubator. We're continuing to expand our team, and we'll be establishing new offices in London, Singapore and New York in the first half of next year. So stay tuned – and ride on Waves!"
[clickToTweet tweet="Plans for Expansion: @wavesplatform @sasha35625 #digitalassets #crypto @fintechinsider_ @crowdfundinside" quote="Waves Platform Announces Expansion Plans in Amsterdam, Singapore & NYC"]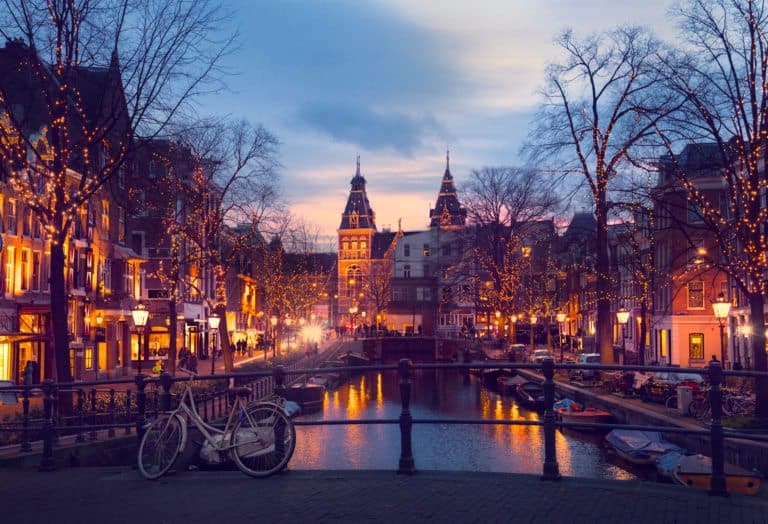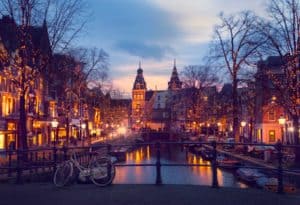 Primalbase, whose own crowd sale ended after just one day, raising over 3,000 BTC for its distributed tech workplace initiative, provides a co-working or sharing office space for freelancers — particularly millennials in the tech industry — looking for flexible, on-demand space to do their jobs. Primalbase serves this growing need by providing hubs in which tech professionals can gather, work and share ideas. Rather than taking a conventional approach to paying for this service, Primalbase uses a token system: one PBT gives the holder access to any of the company's shared office spaces around the world. When no longer needed, the token can be sold on to someone else on the secondary market, according to the company.

Waves Platform's mission is "to reinvent the DNA of entrepreneurship around the world" by providing a shared infrastructure, offering easy-to-use, functional tools to make blockchain available to every person or organisation that can benefit from it. The Waves Platform is primarily designed to support the issuance, trade and exchange of digital assets or tokens using blockchain technology using Proof-of-Stake as its consensus algorithm. Waves Platform completed its ICO in June 2016, raking in more than $16 million (30,000 BTC).

Sponsored Links by DQ Promote